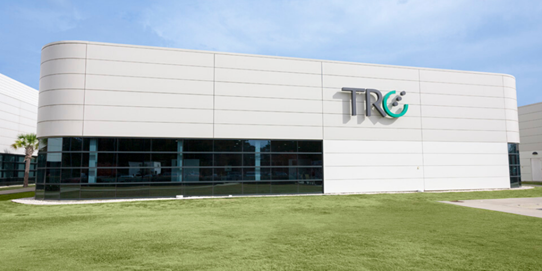 The Ritedose Corporation, located in Columbia, has made a variety of donations and alterations to the company since the COVID-19 pandemic began in South Carolina. The pharmaceutical manufacturer implemented changes to accommodate employees, and help better the community. 
"When COVID-19 started its initial march throughout the United States, the realization that the TRC family would be impacted in some meaningful way became apparent," Jody Chastain, President and CEO of The Ritedose Corporation, said. "Within weeks, the surge in demand of the respiratory drugs we manufacture and distribute started increasing at an unprecedented rate. The main focus was how do we to protect our team members, our increasingly important facility responsible for over 50% of the US nebulization drug supply, and continue to engage in the community in a meaningful way."
The Ritedose Corporation has donated and accomplished the following:
· Formulated and filled over 230 million units of respiratory drugs for the US market
· Produced more than 800 liters of hand sanitizer, providing TRC employees with approximately 2,000 and donated the equivalent of 6,000 to local hospitals, veteran's hospitals, long-term care facilities, and rehabilitation facilities
· Combined a network of 3-D printers of TRC employees to print "Ear Guards," donating more than 2,000 to healthcare heroes
· Sewed and donated more than 400 headbands with buttons on the side to help alleviate the ear fatigue to healthcare heroes
· One employee's mother sewed green cloth face masks for all 350 TRC employees
· Provide a one-time $500 special compensation to more than 300 employees to help during this time of uncertainty
· Added an additional 14 new hires to the TRC family
· TRC management team formed a "thank you" line at shift change to show support for the TRC team members directly involved in the process
· Delivered 1,600,000 ampoules of solution for a rapid COVID-19 Test Kit
"The world has been turned upside down in the last 60 days. We have taken the task of T.R.C: Together Respond Collectively. We will continue to do so as long as it takes," said a company representative.