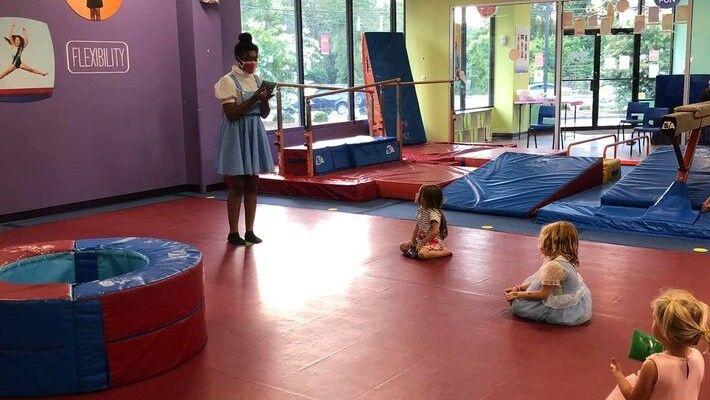 Another Columbia business has fallen victim to COVID-related setbacks.
Angie Brazell, owner of The Little Gym of Columbia, announced Thursday that the facility will be closing Oct. 24, due to lack of revenue prompted by COVID. Despite new families joining the gym, Brazell said it is just not enough under the new way they have to operate in order to keep guests safe.
"We are so appreciative of all of our families who have supported us over the past 17 years and especially in the last six months. It may be that this way of life will only last another month or two, but since there is so much uncertainty surrounding returning to normal operations, we cannot continue to personally financially support the gym at this time," said Brazell in a statement.
It is still possible for someone to purchase the Little Gym, according to Brazell. Anyone interested is asked to reach out to her so that the closing process can be turned into the resale process.
Families currently enrolled in classes can continue attending and utilizing their makeups for in-gym or  virtual classes, afternoon camps, private lessons or private play dates through Oct. 24. Accounts will only be charged three weeks in October. Families will get refunds for any prepaid classes after Oct. 24, any COVID makeups that were not used, and any camp passes purchased in 2020 that were not used.
All Little Gym property including gymnastics equipment, small physical education-type equipment, tables, chairs, and office equipment, will be sold. A list of items for sale will be available at the gym. Payment will be required at the time of reservation and all equipment will be available for pickup between Oct. 26 and 30.
The gym will continue to host mini-parties through the closing date.
"We apologize for any inconvenience this situation may cause. We will miss all of our The Little Gym families and team members," Brazell said. "We have developed such amazing relationships over the years and regret that we are not in a position to ride out this storm."
Anyone with questions can contact Brazell at abrazell@thelittlegym.com.