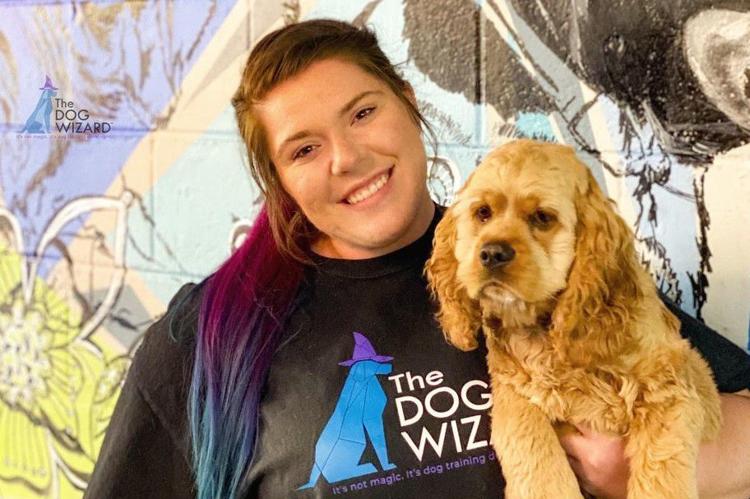 Although many businesses have been forced to close during the coronavirus pandemic, there are still a few that have been able to move forward with plans of expansion.
The Dog Wizard, based out of Columbia, has recently experienced a new change of ownership. New owner Krissy Spero is a 29-year-old who expanded her ownership from the Spartanburg Dog Wizard, to the Columbia location as well.
The Dog Wizard is a professional, mobile franchised dog training company that offers a range of services to help dog owners and families create happy dog-human relationships. The company leads with propriety train-the-trainer and train-the-customer programs, with lifetime support for graduates.
Spero said she feels like with everything that's been happening, the connection between pets and their owners have never been stronger. "In fact, I believe it's because of the shelter-in-place orders that so many pet owners are spending more time walking their dogs, playing in the backyard, and getting lots of cuddle time," she said.
Spero joked that dogs are living their 'best lives' right now, with their owners being home more. However, she said pet owners may notice some minor things that may need attention. "The walks with our four-legged friends are not always as easy as we want them to be. Pet parents are looking to freshen up their pet's obedience, and simply make their time together more enjoyable," she said.
The Dog Wizard will be creating ways of keeping up with the demand during the pandemic. Virtual puppy training classes using apps like Zoom, Facetime and Facebook Live allows trainers and pet owners to go through exercises in the comfort of their homes.
The company is mobile-based, and does not have a physical address. However, a Dog Wizard representative said that Spero has big plans for 2020 and hopes to soon have a brick-and-mortar building for the company, too. More information can be found at thedogwizard.com.