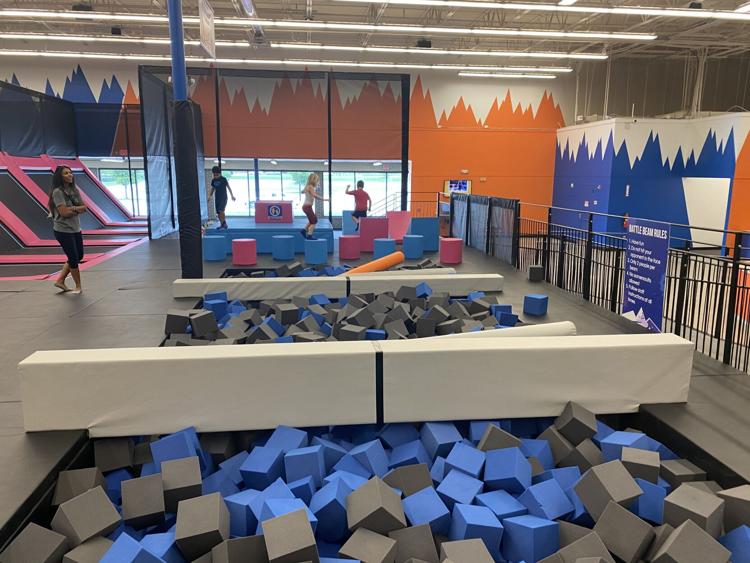 Summit Adventure Park opened its doors Friday after almost four months of postponing a grand opening. The trampoline park is in business after the COVID-19 pandemic impacted the originally-scheduled opening in February.
General manager Zach Peaks said that despite the coronavirus, Friday's opening was a major success for the park. "We were packed on Friday," Peaks said. "I think people were really excited to finally get out of the house."
As an entertainment park where contact with others in inevitable, Peaks said that extra precautions have been set in place to ensure the safety and health of guests. The park's maximum capacity of 150 guests has been cut in half to a maximum of 70 guests at a time.
"Everything is sprayed," Peaks said. "Any and every surface in the park is sanitized morning and night, this is normal protocol." Peaks added that in addition to the morning and nightly sanitizing of park equipment, staff at Summit Adventure Park choose times throughout the day when the park is quiet to close off each attraction for about 30-45 minutes to sanitize the areas additionally.
Summit Adventure Park is located at 2245 Charleston Hwy in Cayce and is open seven days a week. The park also hosts birthday parties and reservations for other events. Ticket pricing and additional information is available at Summit Adventure Park's website.