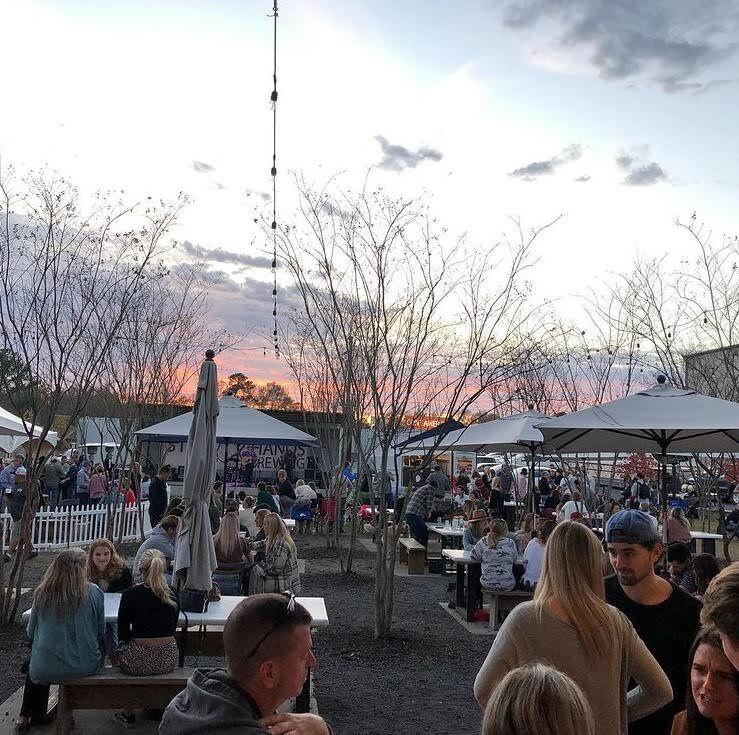 When the largest production brewery in the Midlands throws a party, you can expect it to be a big one.
Steel Hands Brewing celebrated its second anniversary Saturday with a party that started before noon and did not end until nearly midnight.
"Quite the revitalization story," said Cayce Mayor Elise Partin, who was on hand for the event. "We're so glad they're part of our city. Hand forged in Cayce, everything is better that way."
The success of Steel Hands has surprised some. When co-owners Scott Lambert and Darryl Frick chose Foreman Street in Cayce as their location, some questioned how they would get people to come to a place outside existing hospitality districts. For the Steel Hands team, however, it was all part of the plan.
"We set out to be a destination," said Steel Hands Marketing and Business Development Director Ashley Lambert. "When breweries open, people seek them out. The brewery brings people across the bridge, and we hope to keep them coming."
The brewery's name and logo (created by Lambert) reflect the commitment to community. SMC Steel is nearby, and steel from the local company is included in Steel Hands.
Saturday's celebration included 10 musical acts performing live on two stages in the large outdoor area which has helped Steel Hands keep thriving throughout the pandemic. The community ties were on display again too, with a Cayce fire truck and other vehicles on hand and specially flavored (coffee lager and pecan brown ale) popcorn created in collaboration with Cromer's for sale.
The day also included the debut of two new beers (Juicy Hazy IPA and Wee Heavy Scotch Ale) and lots of discounts and giveaways to celebrate.
More information on the brewery is available at steelhandsbrewing.com.