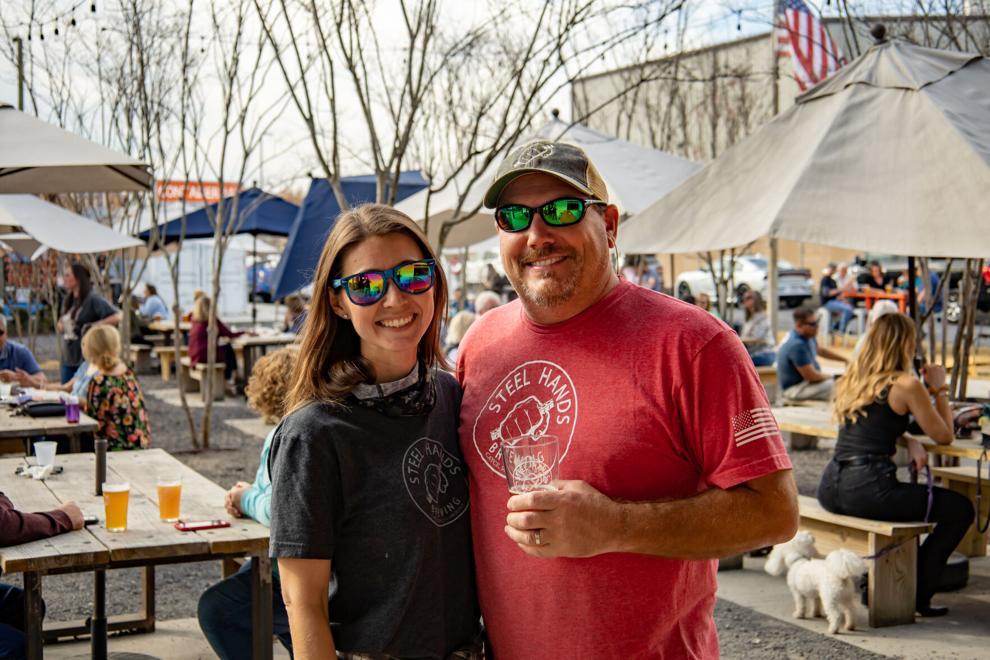 A new business opened its doors in Cayce Dec. 1, 2018. Three years later, Steel Hands Brewing is booming and preparing to expand despite having to overcome a pandemic along the way.
The brewery celebrated the anniversary Saturday the way they always celebrate, by throwing a party for the community that has made them a success.
"We want people to have an experience," Steel Hands Marketing and Business Development Director Ashley Lambert told Cola Daily in 2018, and that mission has never changed.
Saturday's anniversary party included live music on two stages all day and into the night, four new beer releases, giveaways and more, all free and open to all.
"We wanted to create a destination for people to come enjoy from families to older individuals and everybody in between, and provide them an experience where they can come listen to live music, have a great craft beer and really gather together as a community and just hang out and have a good time," Ashley Lambert said Saturday, reflecting on the journey that began as an idea from co-owners Scott Lambert and Darryl Frick years before the doors opened.
Like every other business, Steel Hands faced unexpected challenges when the COVID-19 pandemic hit, but found a way to not only survive but also thrive.
"We were kind of set up for success before we knew it," Lambert said. "Look at all the outdoor space we have here. We were able to take advantage of that. Also we have our own canning lines so we were able to take advantage of the distribution that was doing so great at the time."
Scott Lambert said the outdoor stages also allowed Steel Hands to offer live music when many venues were unable to, and that advantage led to musicians coming all the way from Nashville to play in Cayce, and finding they loved the venue and the experience.
"They were super excited to come back here," he said. "We've actually planted some neat roots in Nashville and we continue to get artists from there wanting to come and play here. It's really fun."
The next step is an additional location, opening in Greensboro, NC in 2022. Steel Hands beers are already distributed to stores all over South Carolina and Georgia, and with the new location, North Carolina will become the third state where locals can enjoy Steel Hands.
"That's all part of the vision to build a regional brewery and that was our goal when we opened," Scott Lambert said. "We'd just like to thank the city of Cayce and Columbia and everyone that comes out and supports us and supports the musicians."
More information on Steel Hands is available at steelhandsbrewing.com.