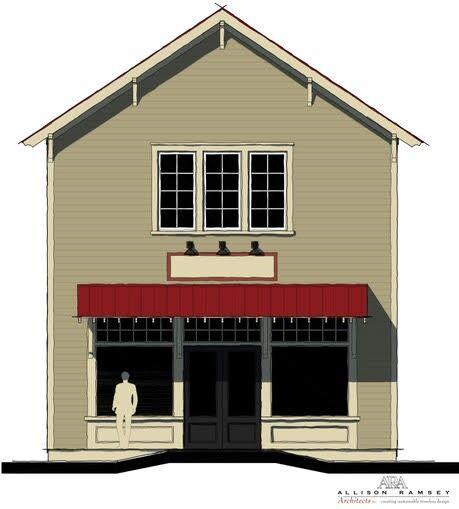 The future owner of a new residence in the developing St. Anns Alley community will soon be able to live and work out of the same building.
Spring Street Partners is planning West Columbia's first live-work unit that will be built at the entrance of the development at 509 Center St.
The two-story mixed-use building will have 948 sq.-ft. of heated and cooled office/retail space on the first floor, with a 754 sq.-ft living unit to include one bedroom, kitchen, great room and bath above. Construction is expected to start later in the summer and is expected to take about six months to complete. St. Anns officials said if the building is purchased before or during construction, the lower level commercial space can be upfitted to the purchaser's specifications.
"The commercial component will lend itself well to a variety of neighborhood retail or office uses be they creative, trade or professional businesses," said Tyler Baldwin III, who is handling the sale of the live-work unit for Cypress Commercial and Investment Real Estate. "With its location at the entrance to St. Anns Alley, convenience is the driver for this live-work unit, not only for the owner and all the residents of St. Anns Alley but also for the entire growing, vibrant West Columbia River District," said Baldwin, who has been involved with the development of St. Anns Alley since its inception.
The building at 509 Center St. will be the only live-work unit in the planned 34-home development.
"St. Anns Alley is a perfect blend of old and new in West Columbia," Mayor Tem Miles said. "We have always believed West Columbia is the best place you can live and work. I am so excited that this project will provide an opportunity for folks to do both in the same setting."