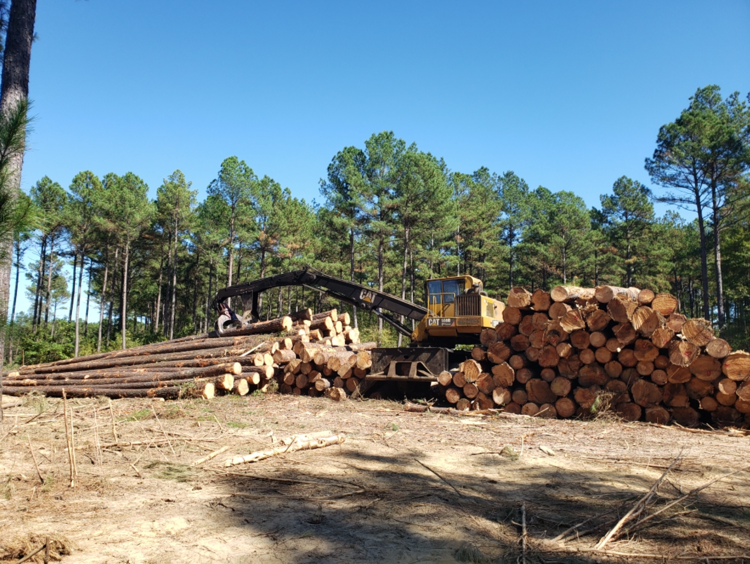 Commercial Forestry is a multi-billion dollar industry in South Carolina, providing a $21.2 billion economic impact, 98,000 jobs, and $5 billion in labor incomes for resident employees, according to a South Carolina Forestry Commission report.
Tree farming also promotes clean air, clean water, and the future health of forests across the state.
"I believe South Carolina's forested acres have a priceless intrinsic value that is enhanced by aesthetics, wildlife habitat, and recreational opportunities," said John Hane, senior forester at Columbia-based Milliken Forestry. Hane, who has been employed at Milliken since 1999, provides forest asset management, environmental, real estate, and hunting lease services.
Forestry has provided a livelihood for thousands of South Carolinians and has even made some residents quite wealthy, but the industry is currently struggling, according to Hane. "Forestry is similar to many industries. It goes in cycles," he said.
The state's forestry industry was already struggling before the COVID-19 pandemic, and annual growth is currently exceeding harvests by 20%. "Supply is exceeding demand, and to state the obvious, the coronavirus is not helping," Hane said.
Recent mill closures have decreased the number of production outlets for pulpwood and solid wood, both of which are essential to the industry's overall success. Hane estimates that his company's clients are receiving an estimated 33 percent less in revenues from red oak stumpage than they did last year.
'Stumpage' is the price that a private firm pays for the right to harvest timber from an individual piece of land, which is normally determined based on volume, quality and species harvested.
Recently, lumber mills in Camden, Darlington and McCormick have either shut down or significantly reduced their volume intake.
"I think most tree farmers understand that we're experiencing the new normal with depressed timber prices, especially for solid wood products," Hane said.
Paper and pulp generate nearly $13 billion in economic impact, more than all other forestry sectors combined. Mills closed their doors in Allendale and Augusta, and one major paper machine in Charleston went 'offline,' which led to a cumulative loss of more than 3 million tons of capacity.
While the industry is struggling, Hane still expressed faith in the southern forestry industry. "South Carolina and the southeastern United States are well-positioned to be a significant provider of wood products, locally and globally, for years to come. That's the good news," he said.
The length of the industry's recession will ultimately depend on the depth of the overall economic state, and getting back on track would require an improved housing market and demand, Hane said.
Forestry is still open for business during the coronavirus pandemic, which something that Hane said he is grateful for. "Thank goodness that those of us in the forestry industry are essential workers," he said.