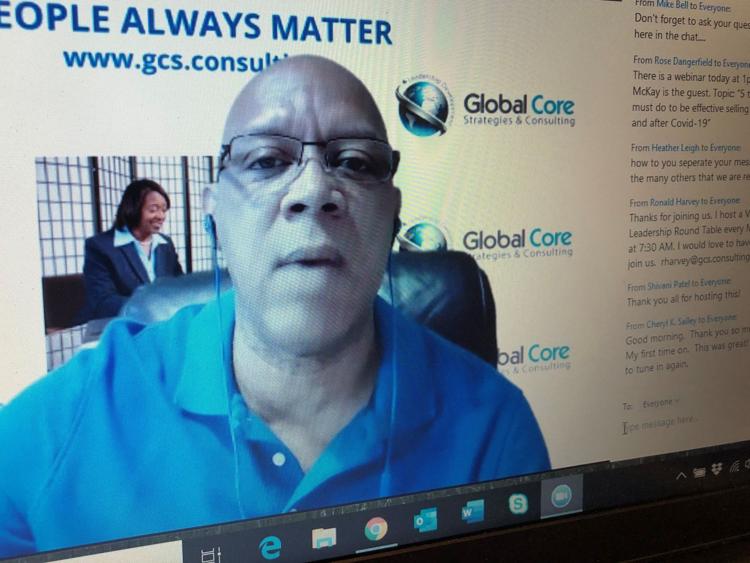 Many businesses are in hunker-down mode right now, just trying to survive until the economy reopens. But that's completely the wrong strategy, according to panelists at a Greater Columbia Chamber of Commerce virtual meeting Tuesday.
The session was a combined e-gathering of the chamber's regular Small Business Breakouts and Northeast Connection meetings for area small business owners, held as a Zoom webinar since large in-person meetings aren't possible.
"If there ever was an ideal time to look at new ways we can develop our business community, now is it," Goodwill Industries' Mike Bell, chair of the Northeast Connection committee, advised attendees.
"One positive of COVID-19 is the entire world is now talking about small business," added leadership consultant Ron Harvey with Global Core Strategies & Consulting. "It's what will bring our country back."
Harvey, along with Jared Clary and Mike White of Splash Omnimedia, answered questions from small business owners about how to stay visible when they can't interact with customers face-to-face. Their advice included:
-Update websites and Facebook pages so customers know when and how to reach you.
-Step up your social media presence with frequent updates.
-Make your communication quick, clear and consistent — and keep it positive.
-"Seeds of hope are much more fruitful than seeds of fear," White said.
-If you're an expert in some area, volunteer to be a presenter or speaker for other organizations. Find something of value you can add.
-Reach out to four or five clients every day just to keep in touch and ask how your can help them. Call other business contacts to be a voice of encouragement.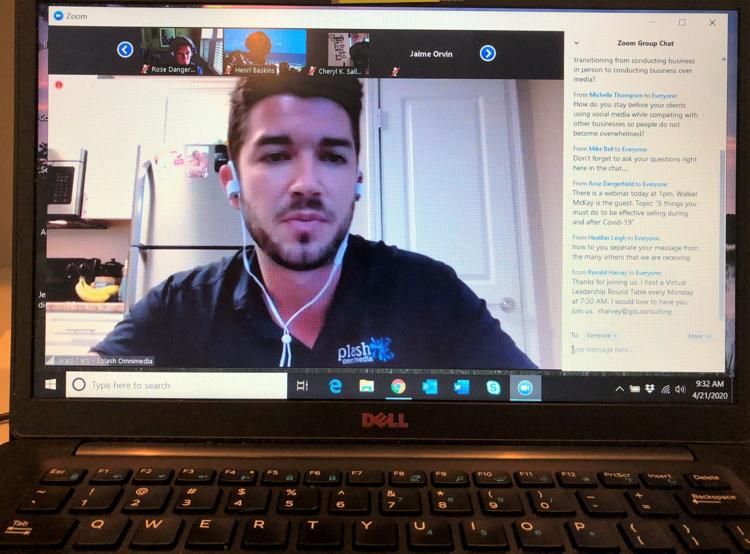 -Let your clients — or employer, if you're not the business owner — know about other skills you have and other ways they can use your expertise. Be ready to pivot and do something different. It could make the difference between staying employed and being furloughed.
The panelists agreed small businesses can't afford to sit back and "wait it out" or expect things to return to "normal."
"We've gotten so comfortable with the way we've always done things," Harvey said. "It's amazing how fast we changed when we had no other options."
"We've always had these digital tools, but it was just easier and more comfortable to talk to people in person," White agreed. "This is going to change the way we do business. If something like this ever happens again, shame on us if we're not prepared next time."