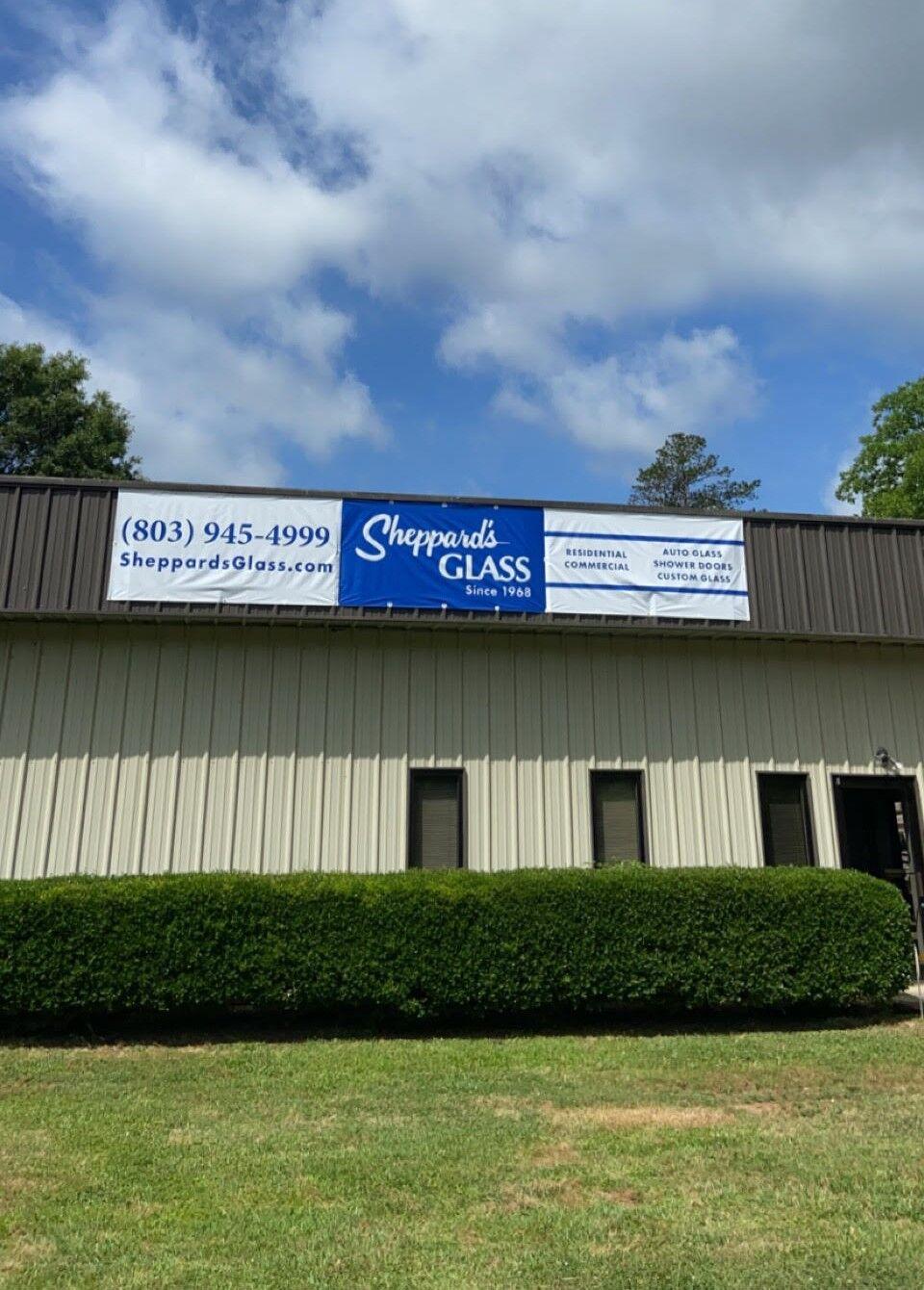 The Chapin area gained a new business Tuesday, as Sheppard's Glass Service opened its doors to customers for the first time at a new location. The company, providing full service for auto, commercial and residential glass, is located at 855 Chapin Rd.
According to company president Calvin Sheppard, they saw an emerging need in the market, and moved to take advantage of it.
"The Chapin and Lake Murray area has exploded in growth and continues to do so," he said. "We want to be convenient for customers and their glass service needs from windshield repair to residential remodeling and new construction to commercial storefronts and doors."
The new location is being managed by third-generation family member Blake Sheppard, grandson of the company founder. At 21 years old, he may be a young manager, but Blake said he's grown up learning the ins and outs of the company.
"I worked as a kid a lot after school, I worked in the back then in the past three years I've worked up front," he said. "I started learning everything in the business, and I have done a little bit of everything. I know all the sides of it, so I'm excited to be managing this one."
Lonnie Sheppard first founded the business in 1968, next door to the family home in West Columbia. The company celebrated 50 years still at its original location in 2018.
According to Sheppard's Glass officials, the family grew the business with strong Christian values, hard work and patience. They attribute their success to building close customer relationships and providing meticulous service.
The Chapin location will be open Mondays through Thursdays from 8 a.m. to 5:30 p.m., and Fridays from 8 a.m. to 3 p.m. They will be closed Saturdays and Sundays.
Additional information can be found on SheppardsGlass.com.