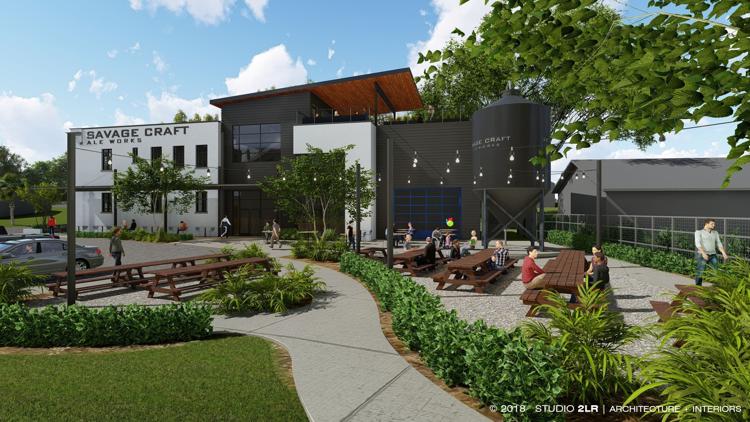 The long-awaited grand opening of Savage Craft Ale Works is almost here.
Representatives from the business announced on social media Wednesday that the brewery will be officially opening Jan. 30. A graphic was posted with the date "1.30.2021" and the caption "It begins" on Savage Craft's Facebook page.
The post has caused a buzz of excitement online from West Columbia locals, with more than 200 reactions and nearly 50 shares.
Savage Craft Ale Works is a veteran-owned beverage company located at 430 Center St., West Columbia.
"We started Savage Craft because we wanted to create a gathering place for family, friends and neighbors in our community. We believe by crafting great beer we create an opportunity to foster great community. We are grateful that we are able to do what we love and we want to share it with everyone that walks through our doors. Come have a beer with us and see what we are all about it," the company's website reads.
The taproom at Savage Craft will offer cocktails, food, rooftop views, a beer garden, and will often have life music, according to the website.
The business is housed in several renovated historic structures including the former West Columbia City Hall and fire station buildings, adding to the revitalization of the River District.
Learn more about Savage Craft Ale Works on the company's website.