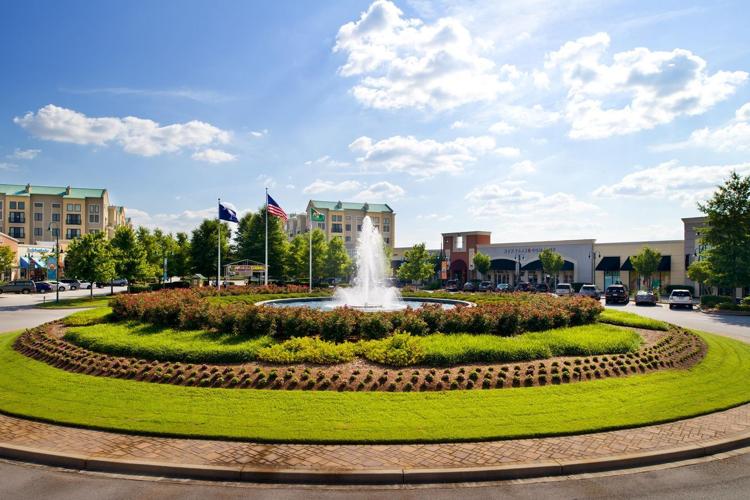 There are quite a few updates, for businesses old and new, in the Village at Sandhill.
Iconic department store J.C. Penney will be staying put in the area. The retailer is reportedly closing six other stores in South Carolina and 148 nationwide, but the location at northeast Columbia's large outdoor shopping center isn't on the closure list.
Meanwhile, another national retailer is tripling its space at Sandhill, according to real estate developer David Witzling. American Eagle Outfitters is moving into the 18,242-square-foot space at 210 Forum Drive formerly occupied by World Market. The new store will include American Eagle's Aerie concept and will be one of its largest stories in the country, Witzling said. The Aerie brand offers women's lingerie, swimwear and active wear. The new store will open after renovations to the existing building.
Also opening in Sandhill is 494 Event Center, a 5,000-sq.-ft. venue space for meetings, birthdays, weddings and other events. The business, located at 494 Town Center Place, is expected to open this month.
Other recent changes at Sandhill include Title Boxing Club moving across the street from Champs and Top Dawg Tavern on Town Center Place. Title Boxing is a boxing, kickboxing, personal training and cardio gym.
Witzling owns several small parcels at Sandhill and said he hopes to entice more small businesses to the area.
"I think we can make it thrive again," he said. "It has all the elements you'd want. It's outdoors, which is really important these days with the pandemic. I definitely see a bright future in it."
Lowes Foods is another company that apparently agrees. It recently opened in the former Bi-Lo grocery store location on Forum Drive. It's one of two Bi-Lo stores in the Columbia area recently purchased by Lowes.