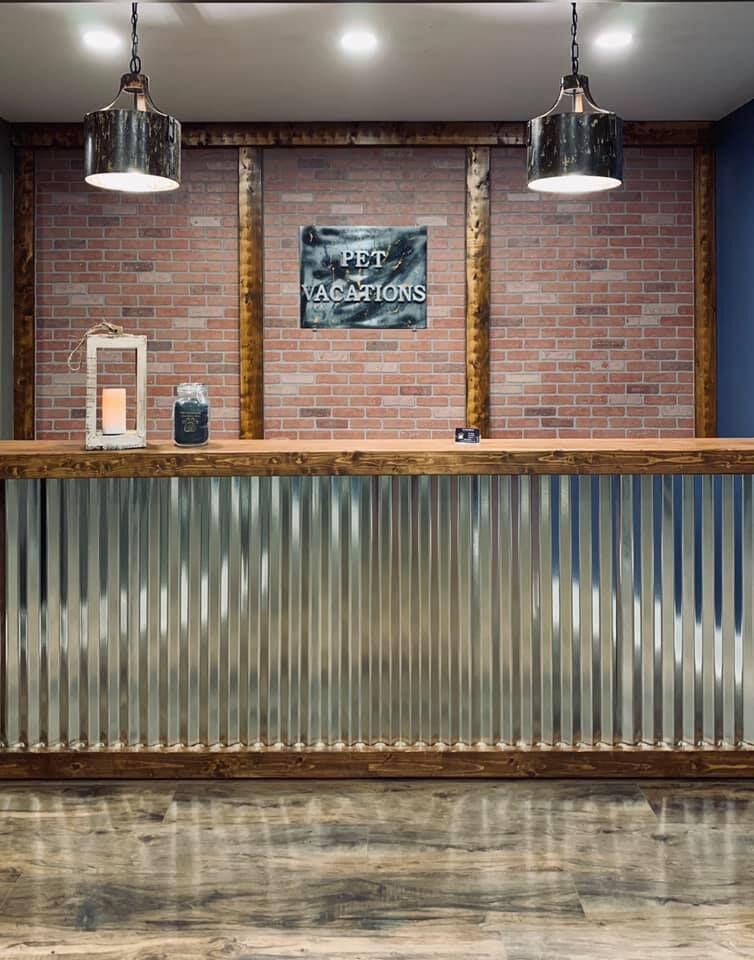 Flat-screen TVs, soft beds with throw pillows, fresh linens and room service are a few of the features guests expect to experience at most hotels. Midlands resident Jessica Roberts believes it's not just humans who deserve hotel amenities - it's their four legged friends too.
Roberts is the owner of Pet Vacations, a luxury boutique retreat for animals in Irmo.
Dogs can experience a variety of suites at Pet Vacations ranging from a "park suite" with an elevated bed, soothing music and a bedtime treat, to a "celebrity luxury suite" with a full size bed, 32 in. flat-screen TV featuring a Dog T.V. channel, a daily maid service with linen change, and room service available. The business also offers a "junior boutique suite" specifically for small dogs, with its own VIP private play park. Prices range from $30 to $80 per day.
The idea for her business first came to Roberts when she lived in Ohio. She owned and operated the pet boutique hotel for 12 years. After moving to the Midlands, she said nothing in the area seemed to offer what she had in mind.
"We specialize in pampering pets and making their experience probably better than the hotel you're going to stay at," she laughed. "People in general are treating their pets better and when they consider them part of the family, they're not looking for a traditional boarding experience but for something that's going to treat their pet more like a child."
Pet Vacations' luxury dog suites are open for boarding. The park suites are currently under construction, as well as the cat suites. Roberts said they anticipate to be finished by the end of March.
Even though the business has only held its soft opening thus far, Roberts said the response has been great. "I think the response when someone opens the door is always, 'Am I in the right place because this actually does look like a hotel.' I've had a couple people ask if they could stay," she said. "We're excited to offer this experience to the Columbia area."
Pet Vacations also plans to offer grooming services and day care in the spring. In addition to cats and dogs, the business welcomes exotic pets including reptiles, birds, guinea pigs, rabbits, etc. According to Roberts, a UV system has been installed to cut down on the spread of viruses and germs.
Additional information can be found at petvacationsirmo.com and the company's Facebook page. Pet Vacations is located at 10013 Broad River Rd.