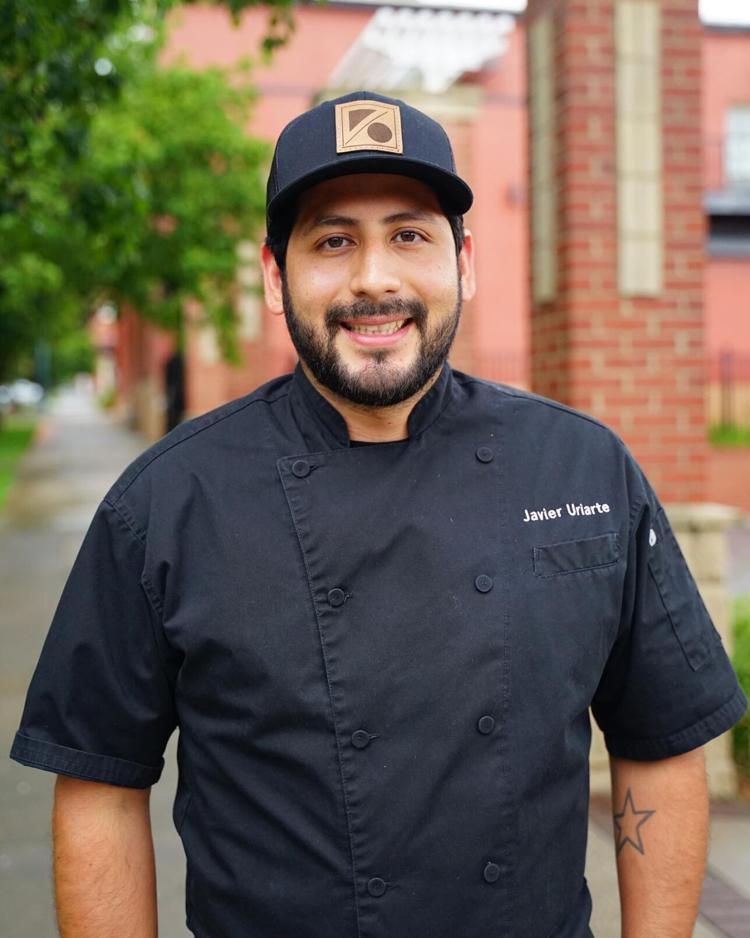 Chef Javier Uriarte is sharing his Peruvian heritage with the Midlands through the opening of his restaurant, Ratio.
Born in Peru, Uriarte moved to the United States when he was 14-years-old where he spent his teenage years in Maryland. He began working in the fast food industry where he quickly moved up the ladder. "When I worked, I always did everything with pride, even though I didn't see myself becoming a chef," he said.
Uriarte said the variety of food shocked him when he first moved to the U.S. "It was so strange when I came here, it was a culture shock," he said. According to Uriarte, having any sort of meal on the table in his home country was considered a blessing, so experiencing the vast options in the U.S. was a new concept to soak in. The concept of fast food was not an option where he grew up and his first experience at a drive-thru restaurant was in the states.
"I come from a very poor town in Peru, I grew up with nothing, so eating for us was a blessing," he said. "You ate whatever was on your plate." Uriarte said when his family sat at the dinner table, they would take time to appreciate the food in front of them and because of this, food became an emotional sentiment to him.
While he continued to work in various fast food restaurants and learned about the food industry, Uriarte very quickly found himself working in the nation's capital at fine dining establishments ranging from French to Asian to Nordic cuisines.
In 2013, Uriarte decided to move to Columbia to be with his girlfriend at the time where he began working in various restaurants throughout the city.
"That was my first time ever leaving my parents' house, but I started a new life here," he said. "When I came to Columbia, I was introduced to Southern hospitality. Everyone is so nice and calm, and there is a slow atmosphere. They take life as it comes in the South, and don't see it as a race."
His fascination with Southern lifestyle drew him to love the area enough to stay and pursue a dream he always had in the back of his mind, but never had acted upon. Uriate left school to work in culinary arts full time to grow his repertoire in hopes of opening his own restaurant someday.
"Every chef's dream is to have their own place, but I didn't know when it was going to happen," he said. "But I knew it was going to happen."
Once the COVID-19 pandemic struck, Uriatre was offered a look at a restaurant space that was most recently occupied by Veranda Grill. "I walked around the restaurant for an hour and saw potential in the place," he said.
Uriarte decided to purchase the space and make it his own. When naming the restaurant, he thought carefully about what he wanted it to reflect.
"The name itself means how to make food," he said. "There's ratios for everything in food, for doughs, soups, dressings, beverages." Uriarte discussed the name and the idea behind it with his fiancé who doubles as his business partner, and said she loved it.
"Everything I was doing to make the restaurant required ratios; food, drink, atmosphere, lighting, service, plating and service," he explained.
Menu items at Ratio will include a variety of Peruvian comfort foods. "I'm focusing on giving people the emotion that comfort food gives," he said. "I want to give the emotion of comfort and trust in my food. I want to build trust with my clientele so that they can try new things and enjoy it."
Uriarte has not disclosed his entire menu in order to maintain an element of surprise for his customers. He said he wants guests to form an image or idea of what the menu will include before they dine at Ratio, and then leave them surprised at how unexpected the cuisine is. "I love the psychology of people coming in not knowing what to expect, and being surprised," he said.
His hope for the restaurant is that Midlands residents will appreciate the uniqueness of his creations and the variety of food the United States has to offer. "I think people can take that for granted that they have food all the time," Uriarte said. "Not a lot of people can just go to the store and get food."
Ratio will host its soft opening Friday and Saturday from 4 p.m. until 10 p.m. The restaurant will open with its regular Wednesday through Saturday hours beginning Sept. 30 at 566 Spears Creek Church Road in Elgin.