National award-winning electric bike company Pedego Bikes has made its way to West Columbia and celebrated with a grand opening Wednesday. Guests enjoyed food, drinks, live music and a giveaway.
The Greater Cayce West Columbia Chamber of Commerce and local elected officials joined in the festivities with a ribbon-cutting ceremony at 4 p.m. A raffle took place for a Pedego Element V2 Electric bike, and two bikes were donated to the West Columbia Police Department.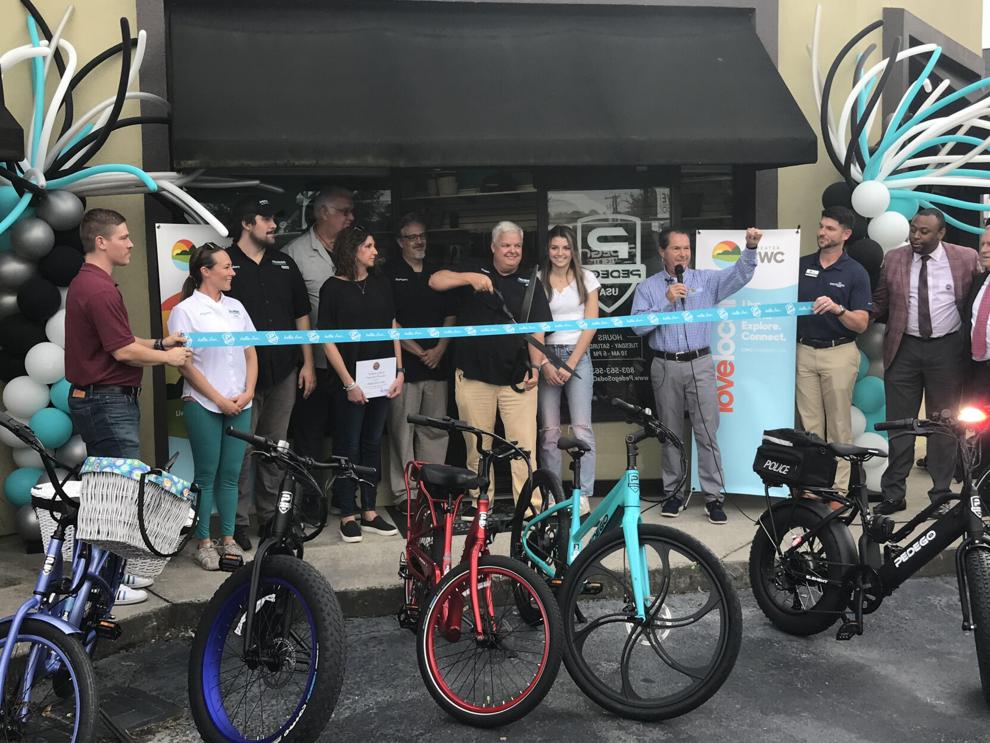 Pedego Soda City is located less than a quarter mile from the West Columbia Riverwalk. According to Owner Coker Day, electric bikes are convenient for getting around without becoming too exhausted.
"A normal bike is if you really want to test yourself; these bikes are great for getting around and commuting, and you get the fun and feeling of being outside riding a bike," said Day.
All of the bikes are pedal-assist electric bikes and Day said the opportunity to rent bikes provides many people the chance to try before they buy.
"If there's a model in here that someone has their eye on and they want to go try it, we'll let them rent that bike and then if they decide to buy it, we just take the cost of the rental off the bike," said Day.
Pedego Soda City is located at 521 Meeting St. and is open Tuesday through Saturday from 10 a.m. to 6 p.m. Visit their website to find out more about products and accessories.