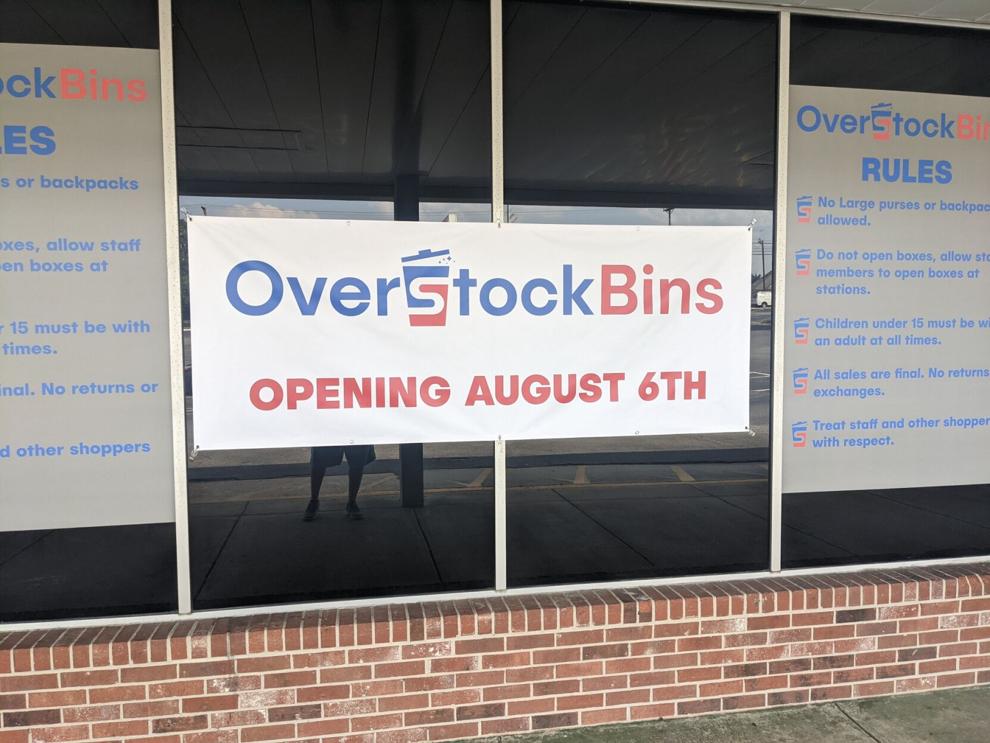 Wednesday was Overstock Bins' last day open in Lexington. The good news for shoppers is that the store will be relocating to a bigger space about four times the size of its previous location.
The retail store will now be located at 2271 Sunset Blvd., West Columbia, in the former Dream Deals space.
Overstock Bins specializes in giving customers the best value for their money, according to owner Stephen Hennessey. Shoppers can find a variety of items including electronics, clothing, home decor and video games placed in multiple bins across the store.
New merchandise is put out Fridays and Saturdays, with every item priced at $6 for both days. The store is closed Sunday, then prices are reduced throughout the week with everything down to $1 on Thursdays, or a bag of merchandise for $25.
Hennessey said they have put a lot of resources into preparing for the opening in a short amount of time.
"We're hoping the community receives it well, and hoping to bring good quality products to everybody," he said.
The new Overstock Bins location will be able to bring in between 10,000 to 12,000 items per week, which Hennessey said is about triple the amount of products that were offered at the Lexington location.
The store will be holding a grand opening Friday, Aug. 6. Items for sale will include drones, tablets and fit bits. Hennessey said he's excited for customers to come check out the new location. They are open Fridays and Saturdays from 9 to 4, closed Sundays, and Mondays through Thursdays from 11 to 6.
Additional information can be found on Overstock Bins' Facebook page.