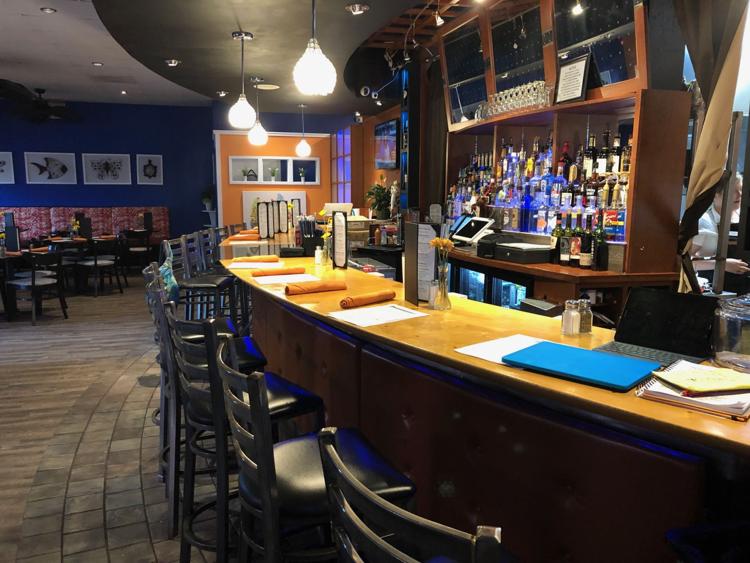 "Mix-Mex" has made its way to Lexington, thanks to a new restaurant holding its grand opening Friday on Old Chapin Road. Nooch and Lalo offers well-known American dishes infused with Mexican ingredients. Jose "Lalo" Parra along with his partner and co-owner Nicholas "Nooch" Kole decided after six years of planning and preparing, it was finally time to open their own restaurant.
Parra said he wants their customers to experience original dishes they've never tasted before. "We're trying to have a different kind of Mexican food. I just don't want you to come in and expect a regular combo," he said. "I don't think Lexington has anything like this."
One dish he described to provide an example of their mix-Mex style, is the meatloaf: "It's created with chorizo meat, and the sauce on top is a chipotle ketchup. Then the mashed potatoes, we cook poblanos and mix them in with the potatoes." Other options include a pot roast chimichanga, spicy chicken and cinnamon waffles, and a pepper butter ribeye. All menu items, including signature drinks, were created and perfected by Parra and Kole at their home.
Now that their vision has come to life, Parra said it's been exciting to see. "It's a dream come true. Especially when you talk about this for such a long time. Ideas came in and out, then one day our friends told us about this space. We open the door, and we fall in love," he said.
Nooch and Lalo's grand opening continues throughout the day with a raffle, surprises, and live music from 5:30 – 10 p.m.
The restaurant is located in the Flight Deck shopping center at 109 Old Chapin Road (former Casa Linda spot). The location can hold 49 guests, with additional outdoor seating. A different lunch, dinner, drink, and dessert special is offered every day. Brunch is offered Sunday from 10 a.m. to 2 p.m. More information can be found on the Nooch and Lalo Facebook page.