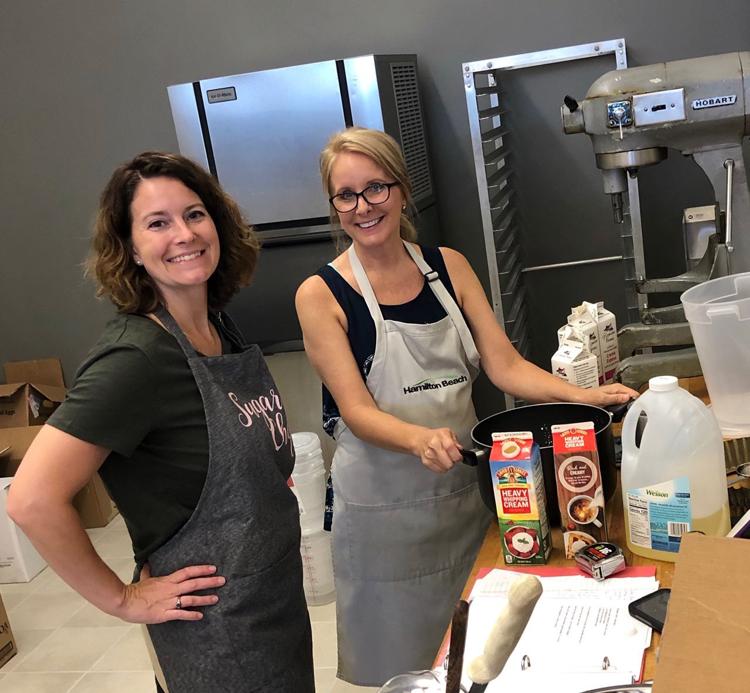 Many Midlands residents were heartbroken when the popular dessert spot Nonnah's unexpectedly closed on Gervais Street in November after 23 years.
It was unclear if the restaurant would be relocating or remain permanently closed. Store officials were unable to be contacted for details. 
However, it was announced Tuesday morning that Nonnah's will be reopening July 1 inside The Haven Coffee House, located at 121 E Main St. in Lexington. 
General manager Matt O'Hara said he spoke with the Nonnah's owner just after they closed in the Vista, and discussed ways they could work together. "We thought maybe we could buy some equipment from them, or had a baker we could hire," he said. "But then we worked on putting a licensing agreement together to use their name and their expertise." 
The Haven's pastry chefs are being trained by Shannon Syrbe of Nonnah's, to learn how to make the restaurant's desserts. She is in-store, teaching them all the "secrets" according to O'Hara.
"Our objective is to take the desserts people love from Nonnah's and bring them to the people of Lexington. We're not looking to change their core things," he said. Nonnah's offered approximately 20 dessert options before the store closed, but O'Hara said they will begin with offering the top six. Then, they will rotate other options.
Nonnah's will be open from 6 p.m. to midnight Wednesdays through Saturdays with a table service setup. Although a full dinner menu will not be available, O'Hara said they will be focused on desserts and cocktails.
The desserts will also be available throughout the day during the coffee shop's regular hours from 7 a.m. to 5 p.m., Mondays through Saturdays.
The store underwent renovations in early March with the intent of expanding their hours to include the evening table service option.