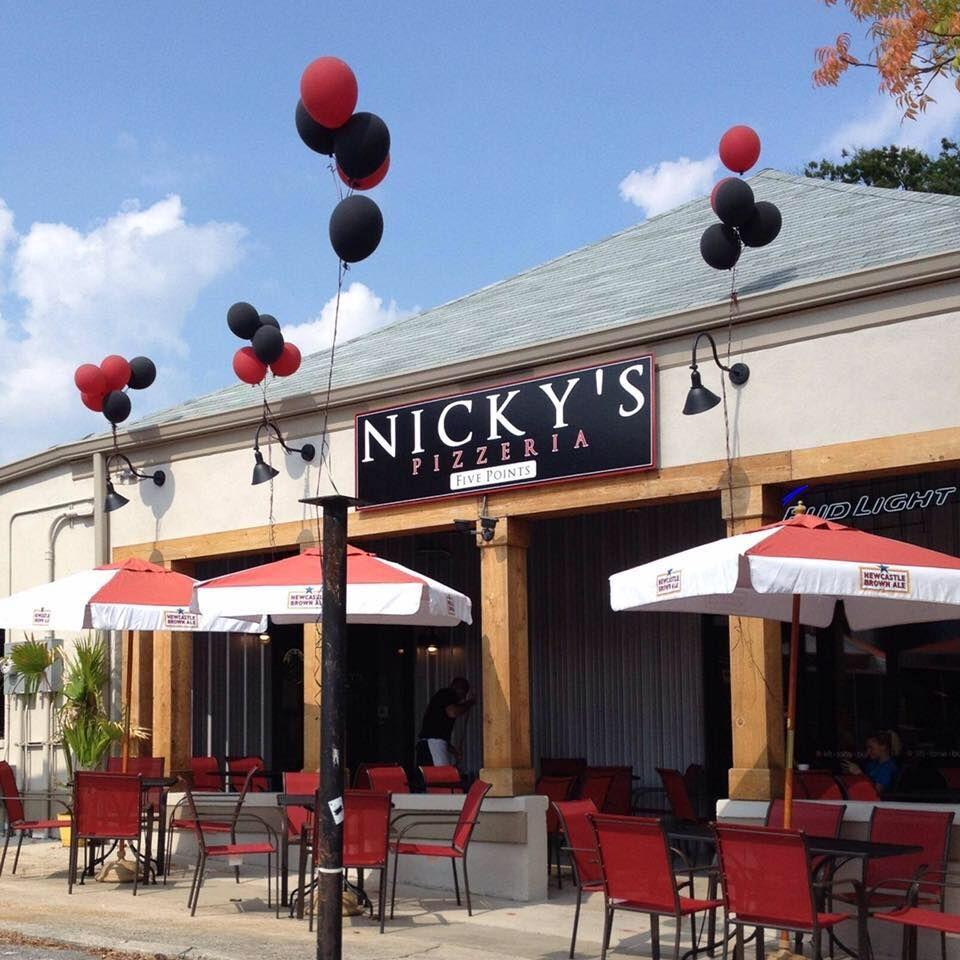 A beloved Five Points dining spot will close its doors after eight years of business. Nicky's Pizzeria, located at 2123 Greene Street in Columbia, is saying goodbye to Five Points this month.
The restaurant opened in 2013 beside Group Therapy, serving New York style pizza, hot and cold subs, salads, calzones, strombolis and more. Nicky's served college students and local professionals for lunch and dinner providing indoor and outdoor seating in a welcoming environment.
An announcement of the location closing was made on the business Facebook page Tuesday. The restaurant owner wrote the following:
"After a long and hard deliberation, I've decided to not renew our lease in Five Points. This was strictly a business decision. If emotions played a part I'd never leave, it's strictly business.
It has been a great 8 years!
I'd like to thank all of our customers and employees throughout the years for establishing Nicky's Pizzeria as the premier pizza of SC. We couldn't have done it without you! We are not leaving without a legacy. I invite all of you to visit us at our Lexington restaurant @102 E. Main St. 803-490-0048.
Most of all I'd like to thank my wife Missy and son Nicky. Without all of her work and support I never would have been able to achieve what we have. She's provided me a shoulder to cry on as well as a pedestal to sit atop. She truly is an amazing woman and I am so damn lucky for her.
With that I bid you adieu. We are walking out like we walked in that lonely day in June of '13, humble and proud. I love you Missy.
Thanks y'all!"
The Nicky's Pizzeria location in Lexington will remain open at 102 East Main St.
An official closing date was not announced, however Cola Daily reached out to Nicky's Pizzeria for a comment. The article will be updated if/when a response is provided. The restaurant's website has been deactivated, but Nicky's Facebook page is still active.