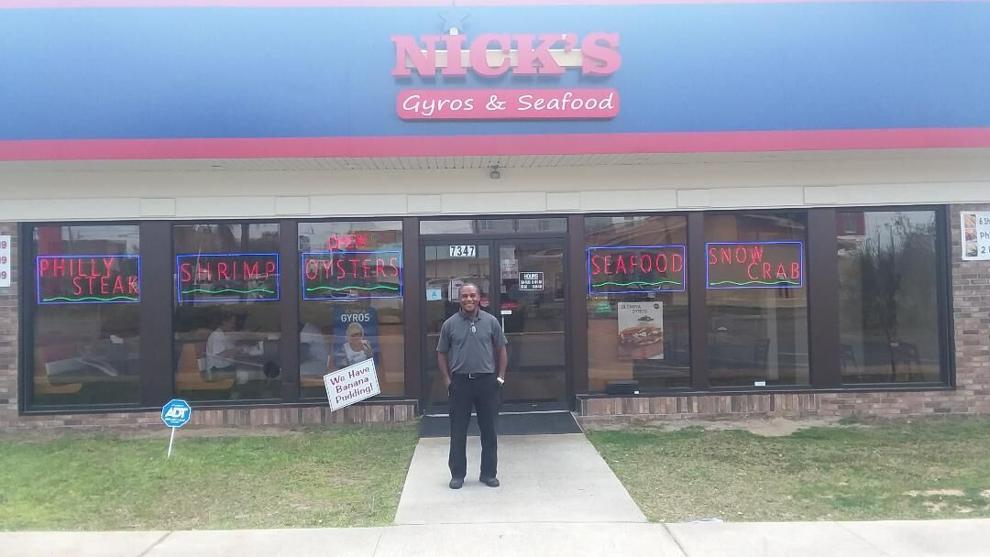 The building at 7347 Garners Ferry Rd. in Columbia received its third makeover a few months ago when it became Nick's Gyros and Seafood.
The facility that began as a bank and then Interstate Battery has now joined the growing number of eateries along Garners Ferry near the I-77 interchange.
General manager Timothy Miller said he is proud of the variety his menu offers. Customers of Nick's are able to choose from subs, burgers, gyros, pasta, seafood (shrimp, crab legs, oysters, and scallops) as well as chicken wings and even gizzards. The idea of eating a chicken gizzard may not be for everyone, but according to Miller, they are one of the restaurant's most popular items. Kids' meals are also available.
In addition to entrees, a variety of dessert options include strawberry cheesecake, red velvet cake and sweet potato pie.
According to Miller, this is the third Nick's location he has helped launch. "I opened our locations on Two Notch Road and Augusta Road as well," he said.
The Garners Ferry Nick's also offers drive-thru service for convenience, and delivery affiliations with Door Dash, Grub Hub, Uber Eats, and Bite Squad.
The restaurant is open for lunch and dinner, but also can accommodate late-night customers. Hours of operation are Sunday through Thursday from 10 a.m. to 2 a.m., and Friday through Saturday from 10 a.m. to 4 a.m.
Visit nicksgarnersferry.com for additional information.