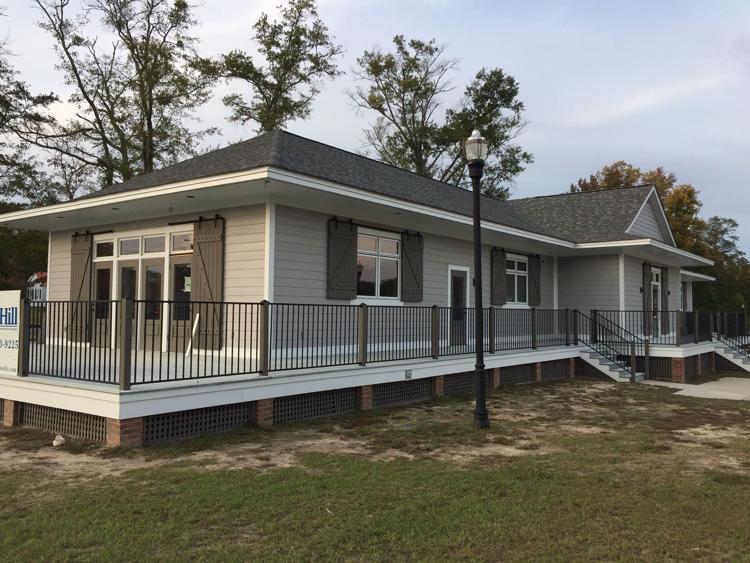 Blythewood will soon have a new restaurant and music school headquarters. Renovations are underway at the train depot building in Doko Park that will be home to the Doko Station Pub & Eatery and Freeway Music School.
The restaurant and music school will create a complex offering food, entertainment, education, and community involvement. It'll also have a significant impact on the local economy, according to Blythewood mayor Mike Ross.
"The building was built with a grant from Fairfield Electric Cooperative for the purpose of economic development," Ross said. "We sold it to these two businesses who we believe will be very successful and bring economic prosperity to the area. They'll hire people and do exactly what the money was supposed to do."
"We're so excited it was built as a replica of the old train depot," Ross added. "That history is brought back to life."
The Pub will be operated by John and Kelly Clinger, owners of Lexington's Old Mill Brewpub. It's expected to open in early 2020 and will feature appetizers, wraps, paninis, pizzas, soups and salads. Beverages will include locally roasted and freshly ground coffee, local craft beer on draft, and regional and imported wines.
The relaxed atmosphere of the retro train station pub will include occasional acoustic performances by local musicians and outdoor dining options. It'll be open 11 a.m. to 9 p.m. Tuesday through Sunday.
Freeway Music will occupy a larger portion of the space, with 14 custom-built rooms for private music lessons and rock band classes, including a rehearsal space with a recording studio element. The company offers private lessons in piano, voice, drums, guitar, bass, ukulele, strings, woodwinds, horns, mandolin and banjo for all skill levels and ages. The school also offers classes in DJ, adult ukulele "Sip n' Strum," rock band and theater.
Freeway Music has five other locations in the Midlands: downtown Columbia, Lexington, Irmo, St. Andrews Road, and Rice Bent Way in northeast Columbia.