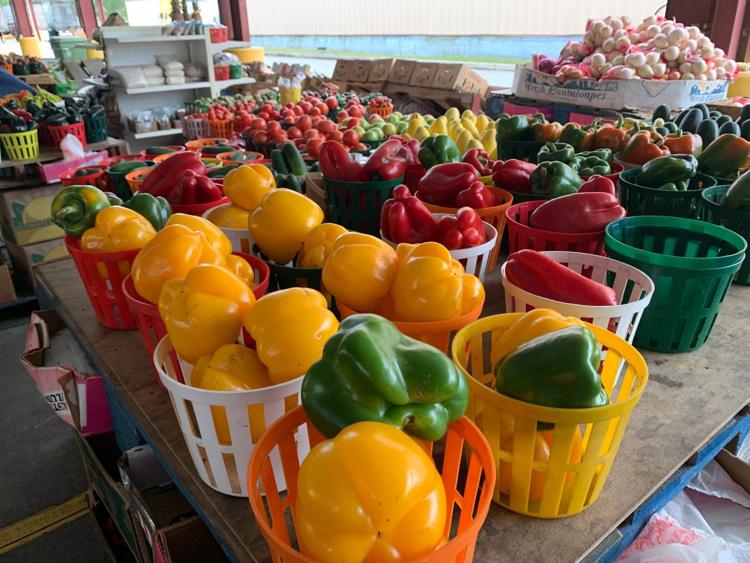 The coronavirus crisis has brought many challenges, including the best way to get groceries without risking contagion. Meanwhile, farmers are seeing their crops die in the fields and workers are being laid off because some of their largest customers have shut down. In the Midlands, FoodShare South Carolina and Senn Brothers produce company saw those problems and found a solution that's a win for all involved.
The two organizations have teamed up to launch Farmers2Neighbors to help nourish the Midlands, restore jobs lost at the South Carolina State Farmers Market, and heal some of the breaks in our food distribution system.
The concept is simple. Members of the community buy Community Produce Boxes. Senn Brothers purchases produce from local farmers as well as from regional producers. The market is able to rehire employees laid off because of the coronavirus. Those workers will box up the fresh produce and deliver it to the neighborhoods that have placed orders for boxes.
Customers get a box of fresh, locally grown produce delivered to their doorstep. Farmers and workers stay in business. It's the kind of community effort that helps everyone make it through a crisis.
"Our mission at FoodShare is to provide "Good Healthy Food for All," and in the middle of uncertainty and change, it is important for us to think not only of the consumer but of the entire food supply chain," said FoodShare South Carolina Culinary Medicine Director Michelle Troup.
Workers at the Farmers Market will use gloves and employ EPA-registered sanitizer products in their cleaning practices. Volunteers will practice social distancing in picking up and delivering boxes. Boxes will be placed in volunteers' trunks at distribution points, and there will be no hand-to-hand contact.
"Farmers2Neighbors seeks to connect those of us who are in need of food and want to support our community during this time with those who are feeling the pressure of reduced markets in which to sell produce," Troup said. "We hope to facilitate a sense of community and fellowship in the midst of social distancing as neighbors rally together to support one another, as well as those who work hard every day to make sure that we have the highest quality produce to provide to our families."
Each box will cost $21. That's a dollar more than FoodShare's usual programs because the ordering will be done online by credit or debit card. SNAP participants can buy a box for only $10.
To enroll your neighborhood or organization in the program, or to sign up individually to receive a box at your home, go to foodsharesc.org/farmers2neighbors.