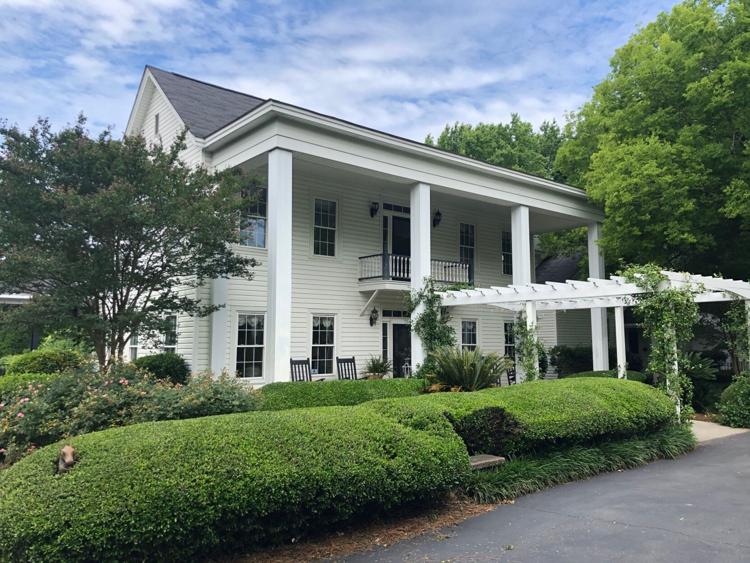 The Corley Mill House in Lexington has become one of the more well-known wedding and event venues in the Midlands. Originally built in 1908, the facility boasts original fireplaces with a classic Southern aesthetic and 7,000 sq.-ft. of venue space on a two and a half acre lot. Just two weeks ago, the venue officially changed ownership from the Hall family, who ran the facility for the past 24 years, to John Banks.
Banks has been the Director of Tourism with the Greater Cayce-West Columbia Chamber and Visitors' Center for 12 years. He has also been in charge of planning and coordinating Tartan Day South Celtic Festival since its inception. Banks said it was his love for event planning that prompted his interest in purchasing the Corley Mill House. "I really enjoy doing events, and we get to make people happy," he said. "When it was mentioned to me the owners at the time were looking for a buyer, it just struck me as something I'd really like to do."
Banks said he doesn't want to completely change the look and feel of the venue, but add to the preexisting charm. "The family that owned it has been very successful, and we're going to try and continue their great efforts," he explained. "We're going to add some things and spice it up a bit."
In addition to adding new coats of paint, mahogany wood around the bar, and adding to the décor, Banks has big plans for the bridal suite. Above the first-floor banquet room, there is a 1,200 sq.-ft. space that he will be turning into an area for the bride and bridesmaids to get ready. The suite will have a designated area and bathroom just for the bride, along with a kitchen area with marble countertops. "We're going to give [the space] new purpose, to give the bride a really relaxed experience on a very hectic day," he said.
The venue has a full cooking kitchen which will allow in-house caterer, Scott Hall, to prepare food on-site. Although Banks will not require clients to use the Corley Mill House catering, he said it will be strongly suggested. "…Because Scott is an incredible caterer and does great work. And the fact that your food is prepared right here. It's literally coming from the kitchen to the table," he said.
The facility can accommodate up to 200 people. Banks said he and staff members are following CDC guidelines including masks, gloves, and social distancing while preparing for events. He also has plans to set up hand sanitizing stations, along with other accommodations to help make it easier for people who rent the space amid COVID-19. Banks said just in the past week they have had six showings. "So things have been going fairly well," he said.
Even though Banks is new at owning his own event venue, he's looking forward to what's ahead. "It's a little exciting, a little scary. There's a lot I don't know. With Scott here, the family [former owners] are still around. Sheila Hall, who has been running it for many years, has been amazing. She's been hand-holding me through each step. I want to make her proud," he said.
Banks said despite the upgrades, he plans to keep rental pricing similar to the preexisting rates. The Corley Mill House is located at 221 Corley Mill Rd. More information can be found at corleymillhouse.com.