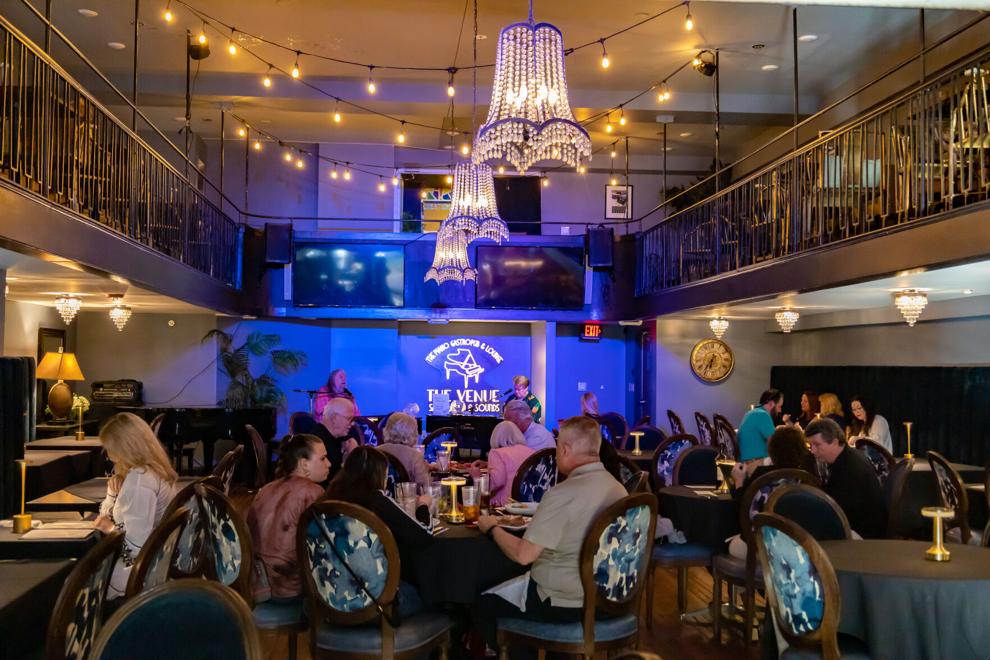 Columbia's newest restaurant and pub bring a taste of the days of a century ago to the capital city. The Venue, which celebrated its grand opening Friday, evokes images of Prohibition speakeasies, the Jazz Age, and legendary parties.
"This is kind of bringing a little bit of a Great Gatsby vibe," said Mary Cate Spires, director of marketing for The Venue, as the party started Friday at the new gastropub's 1626 Main St. home, with dueling pianists on stage entertaining the crowd.
The Venue is closely connected to its 1624 Main Street neighbor, The Main Course. Developer Scott Middleton owns both, and guests at The Venue can order anything from The Main Course's menu and dishes exclusive to the new spot.
The food and full bar are only part of the reason to visit The Venue. Dueling piano shows will be the main attraction each Friday and Saturday from 6-10 p.m. Monday through Thursday; those same hours will see solo artists tickling the ivories.
"We're really trying to bring even more life and energy to Main Street," Spires said.
The energy was bubbling over at Friday night's grand opening as the pianists took requests, joked with the crowd, and led singalongs. Spontaneous dancing also broke out, just as it indeed did in the legendary West Egg mansion of The Great Gatsby.
There are, of course, modern touches to reflect the 2020s as opposed to the 1920s. Guests can choose to scribble requests on cocktail napkins by hand in the old-fashioned way, but the option to request (and tip) electronically is also available.
Best of all, this party is just beginning. Visit thevenuesc.com for information or to make reservations.