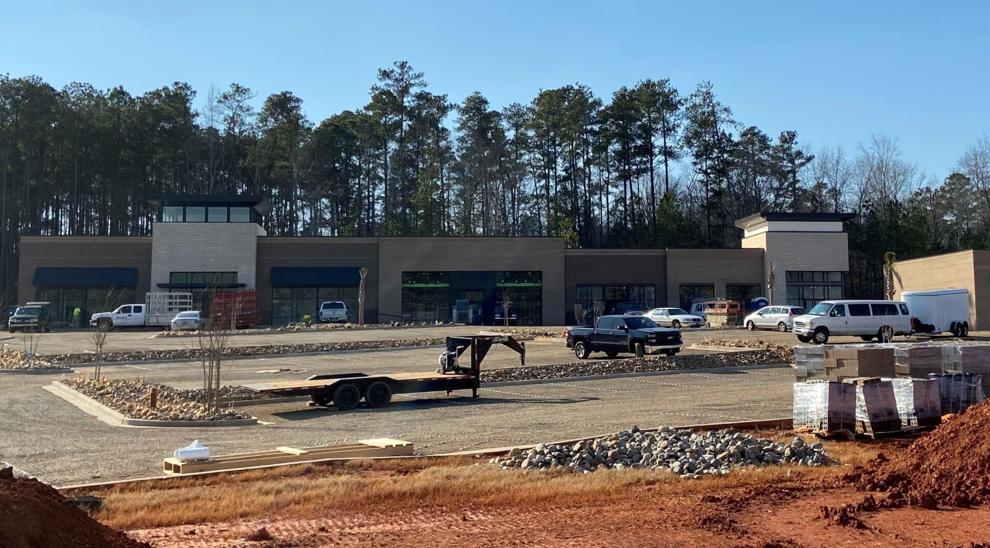 Progress is continuing for the businesses that will be located within the new Chapin Commons development on Columbia Avenue. In addition to five new dining concepts, one salon will also be opening on site.
Hyde will be a full service salon, with a focus on guest experience. Company president Lee Chamberlain is no newcomer to the industry – her current location, Studio O2, has been operating out of Columbia's Vista for the past seven years.
Chamberlain said when she discovered the possibility of opening another location in Chapin, she decided it was the right move. "When this opportunity came, it spoke to me," she said. "We have a lot of guests who are driving down here from Chapin and the outskirts of Irmo area. So I started to realize there's a need for what we offer."
Hyde will be a 3,700 sq.-ft. space with 19 stations and room to grow, according to Chamberlain. The salon will feature a modern aesthetic with custom-built stations, cabinetry, marble counter tops, and a wet bar for drinks and beverage services. "We're not holding back on any of the stops," she said. "We really focus on an elevated guest experience. You're going to spend your time here, we want to make sure you have all the accommodations."
The new Chapin salon will be non-gender specific with a heavy focus on extensions. "We're building a custom hair extension bar where guests can touch/feel the quality of hair, and develop a customized plan for what they need," said Chamberlain.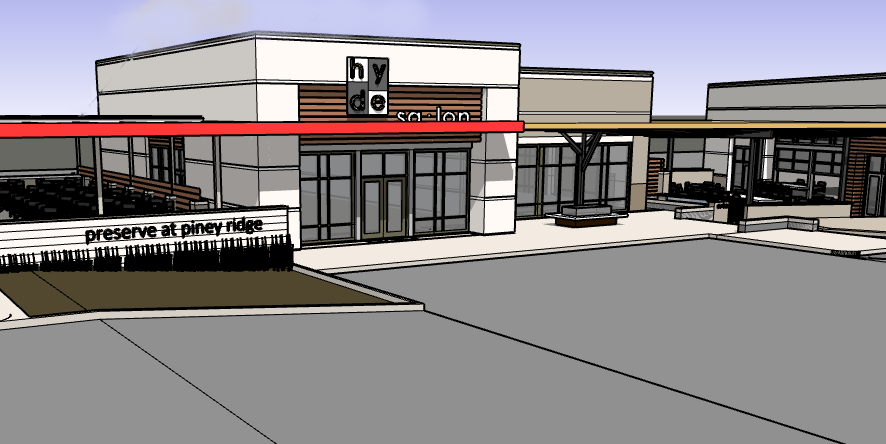 Hyde will specialize in blonding – including balayage, highlighting and hair coloring as a whole. The salon will also offer smoothing treatments like keratin and Brazilian blowouts, waxing and possibly other spa treatments down the line. Products used on customers are from luxury brands like Goldwell, Kevin Murphy, and Oribe. "There's not an ounce of pretentious nature in us, but we base ourselves on comfortable luxury," she said.
Chamberlain is excited to work alongside the other businesses in Chapin Commons. She said there's a synergy developing, and they intend to all work together to offer customers the best experience possible. "There are plans to offer outdoor concert events that we'll all have open doors for. I'm going to be showcasing a rotating art gallery – we want it to be a destination, not just a one-stop center," she said.
Although there have been delays in development due to COVID setbacks, Chamberlain said they're hoping to hold a soft opening in May. Hyde will open with core stylists already in place, and the team will be growing. Chamberlain said hiring will be gradual, but she expects to add an additional 15 members to the Hyde team by the end of the year. Anyone interested can reach out to info@hyde.salon. The salon's website is expected to go live within the next few weeks.
Chapin Commons is located across from Chapin High School on Columbia Avenue.