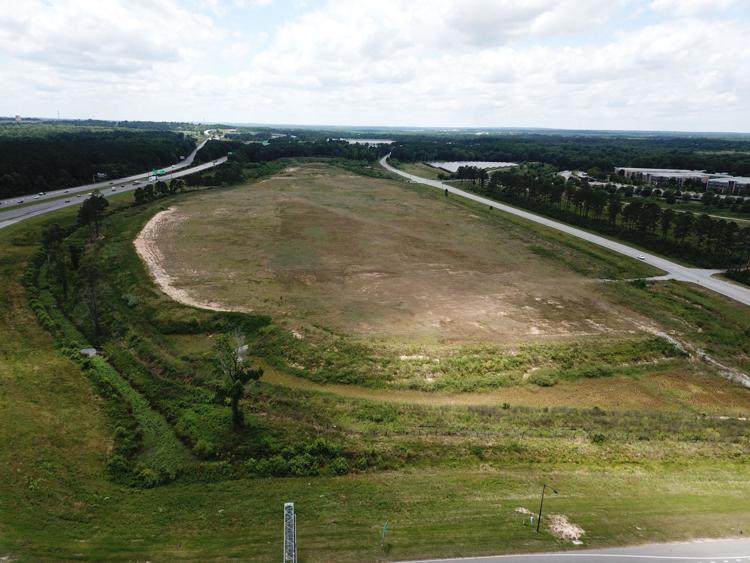 There are a variety of new businesses that will be coming to Cayce thanks to a new 36-acre purchase by Atlanta-based The Simpson Organization Inc.
Company officials announced the purchase Wednesday, which is located at the intersection of I-77 South and 12th Street Extension in Cayce. The land is part of Dominion Energy's 260-acre Otarre Pointe, a prime development corridor.
Plans for the 36-acre mixed-use project are to include apartments, restaurants, retail, a hotel, office space, and an entertainment area. Total development and construction costs are expected to exceed $65 million, according to Simpson Organization Inc. officials.
"We envision this mixed-use village as a true live, work, and play destination offering entertainment, shopping, and a place to call home," said Boyd Simpson, owner of The Simpson Organization. "Some of the planned amenities include a gracious plaza and fountain at the entry area and a multi-family residential and lifestyle storage component. Our phasing strategy is to allow the village to grow over time. This will allow the village to respond to market shifts as various uses evolve. We expect to break ground on the first phase of the project in late 2021."
Cayce Mayor Elise Partin said 12th Street is an important economic corridor and a welcoming point to the city. "This mixed-use village will give our residents and visitors another great place to dine, shop, and be entertained. It already embodies the same traits of excellence that we have intentionally included in the growth of our city. The team has been great to work with, and we look forward to their breaking ground," she said.
The Simpson Organization has completed more than $5 billion in commercial real estate transactions throughout the Southeast. The company is headquartered in Atlanta, with offices in Orlando, Charlotte, Chattanooga, Roanoke, and Hampton Roads.