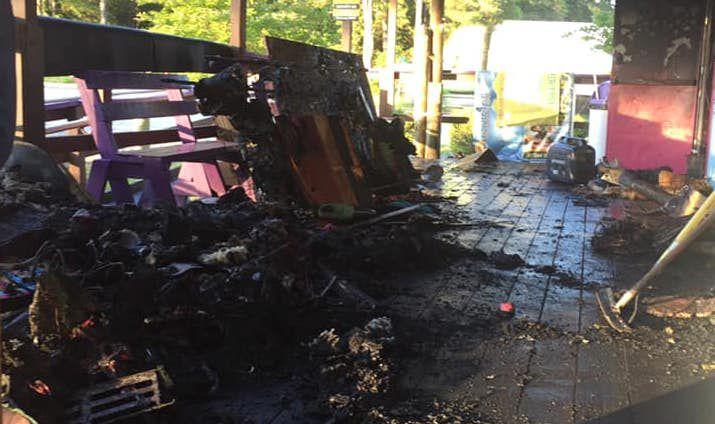 One local homebuilding company has decided to step in and help small business owners during their time of unexpected need.
Pelican's Snoballs in Ballentine was robbed and set on fire just two weeks ago, leaving co-owners Merewynn Summers and AC Greene in disbelief. Since then, Summers said they've experienced an outpouring of support, but had no idea of the surprise Mungo Homes had in store.
Mungo's corporate vice president of marketing, Kim O'Quinn, said they first heard about what happened to Pelican's through social media. "That Sunday night, Josh Miller, who is our purchasing manager for Columbia, sent me a text. He said we need to do something. So I said, okay," O'Quinn said. "The next afternoon we met with Merewynn and AC on-site, and less than 10 days later, we did the demo."
Mungo, along with its trade partners, will be restoring and rebuilding the Pelican's location at no charge to the owners. The demolition began Thursday.
Summers called it a miracle.
"It's such a blessing, I mean we're totally speechless. They're just all about building the community. They knew it was a small business also all about the community, and they knew they could help. They were just on it," Summers said. "I'm telling you right now, it's a miracle. It's crazy amazing."
According to O'Quinn, they are waiting on a permit from Richland County to move forward with construction now that demolition is finished. "Our goal is to have them open by the Fourth of July, but everything hinges on when they get that permit," she added.
Summers said it would be amazing to be reopen in time to serve the community before the end of their business season. The company initially opened March 1, then had to close due to the coronavirus. Then right after reopening, the fire occurred. "They're planning for it to be done by July which would allow us to work this season. I can tell you right now if I had to do it, I don't know if we could pull it together," she said.
O'Quinn said Mungo team members and trade partners have shown such a willingness to support and assist with the rebuild. "When we saw this was affecting our local community, we just wanted to step in and help," she said.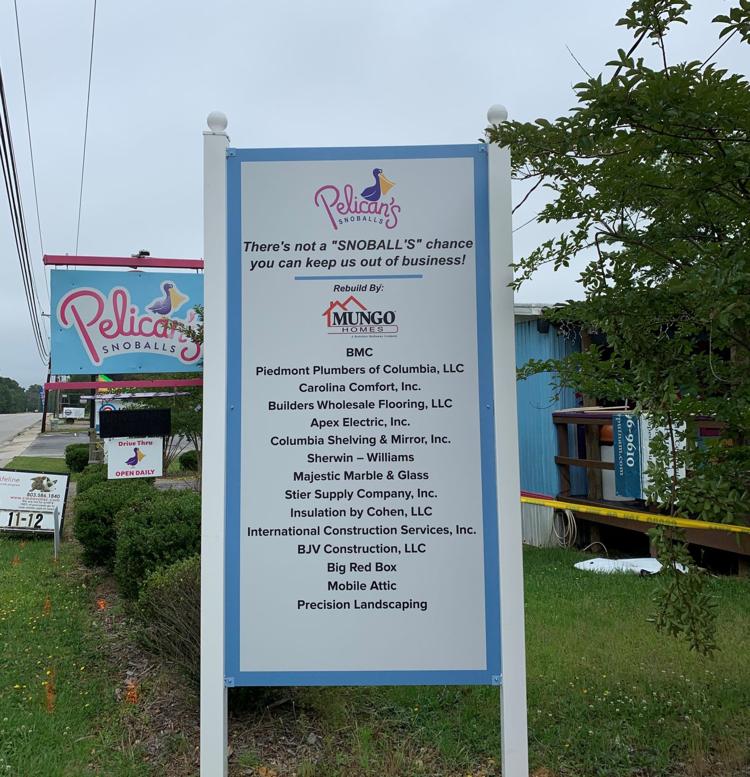 Trade partners assisting in the rebuild include:
Piedmont Plumbers of Columbia, LLC
Carolina Comfort, Inc.
Builders Wholesale Flooring, LLC
Apex Electric, Inc.
Columbia Shelving & Mirror, Inc.
Sherwin-Williams
Majestic Marble & Glass
Stier Supply Company, Inc.
Insulation by Cohen, LLC
Big Red Box
Mobile Attic
Precision Landscaping
GE