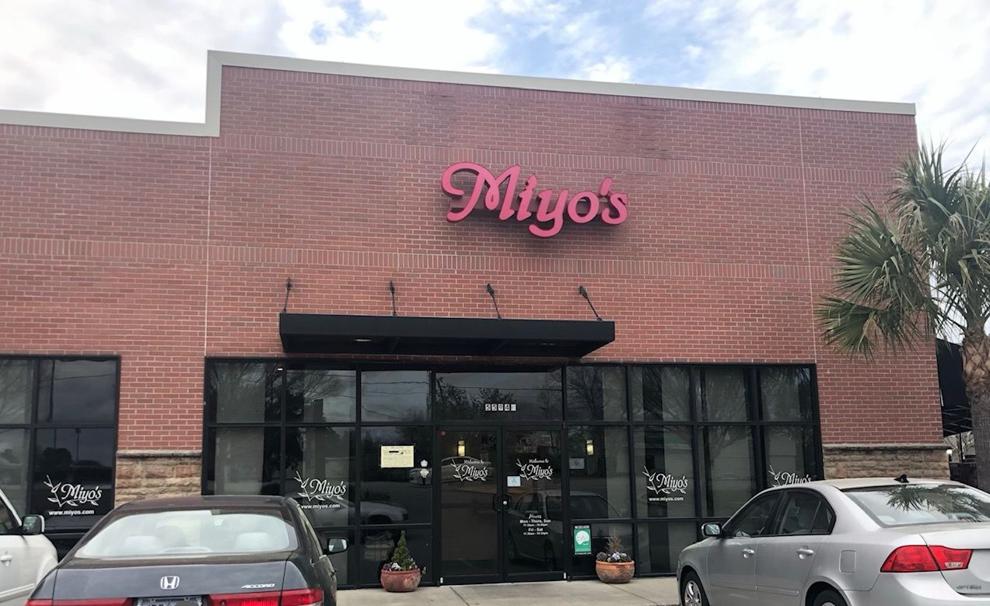 Miyo's of Lexington patrons have about two more weeks to get their General Tso's chicken, godzilla rolls, and deluxe fried rice. 
Owner Michelle Wang Cao and her husband Rui Cao said that the restaurant's 10-year lease is up, and they have decided not to renew it. It will close at the end of March. 
According to Wang Cao, they are in the midst of consolidating their company, M Gourmet Group, so they won't be "spread so thin."
"We can focus on the ones (restaurants) we have, rather than be too stretched," added Rui. "It's not about the business being too busy or too slow." 
Kitchen staff and servers have the option of moving to another location. According to Rui, many chefs and servers will be moving to the Harbison Miyo's, and the soon-to-reopen M Grille, on Lady Street in Columbia. 
"We do appreciate all the customers we've had in Lexington over the years," said Rui. 
The Lexington Miyo's is located at 5594 Sunset Boulevard, in the shopping center in front of Home Depot. 
In addition to M Grille and Miyo's of Harbison, M Gourmet Group also includes Miyo's of Forest Drive, M Kitchen in Irmo, and M Vista on Lady Street in Columbia. 
According to the Town of Lexington's Facebook page, Chipotle will be moving into the Miyo's location upon closure, which Rui also confirmed. No word yet as to an estimated time frame on Chipotle's opening.