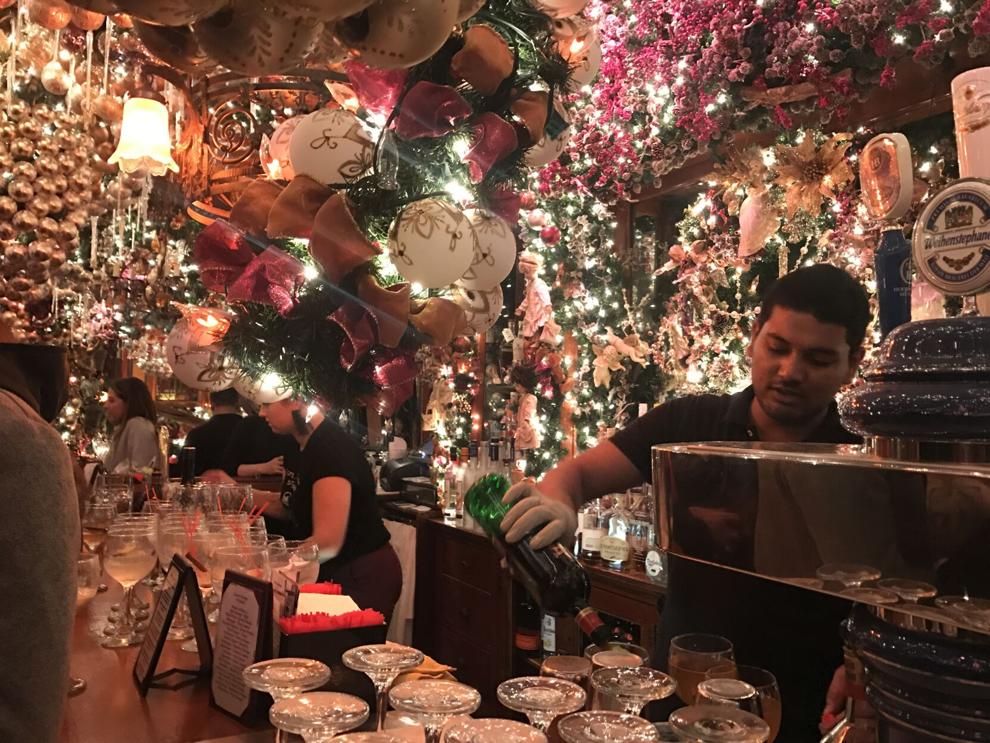 Anyone looking to walk into what feels like an explosion of Christmas decor, accompanied by holiday-themed cocktails, will soon want to travel to Columbia's Main Street.
Miracle on Main, a Christmas cocktail pop-up bar, will be opening in the former Main Street Public House location (1556 Main St.) Nov. 26, and will remain open through Dec. 31. [NOTE: The original opening date was intended to be Nov. 22, but Miracle officials said it had to be postponed due to shipping delays.]
According to the company's website, the bar can be described as a "Christmas-themed pop-up cocktail bar that serves holiday cocktails in a festive setting. With kitschy holiday décor, professionally-developed cocktails and the nostalgic energy of the best office party you've ever been to, Miracle is sure to get even the grouchiest grinch in the holiday spirit."
Miracle on Main partner, Tyler Rothenberg, said a design company is currently working in the restaurant to transform the space. Everything down to the specialty glasses will be Christmas-themed. "We want you to walk in and be blown away," he said.
Once the pop-up bar's time is finished, Prohibition Columbia will soon be the new cocktail bar and restaurant permanently moving into the space. Rothenberg said the Prohibition team decided Miracle would be a fun way to celebrate the holiday season with the Midlands community before the facility undergoes the permanent transformation.
"With all the pandemic problems, we thought this was the best time to do it," Rothenberg said. "So we'll have fun getting to know each other, getting to celebrate, and having a blast doing Miracle. Then, in the new year, we'll start transitioning into what will be Prohibition."
The Columbia Miracle will be one of about 100 locations that will be popping up across the nation and England, the Netherlands, Panama and Canada this month. The only other place South Carolinians will be able to find one within the state will be in Mount Pleasant.
Anyone interested in working at Miracle can send a resume to colamiracleonmain@gmail.com, or stop by in-person Tuesday through Thursday between noon and 3 p.m.
Additional details on Prohibition will be coming within the next few weeks. More updates and details about Miracle on Main will be released on the bar's Instagram: @miracleonmaincola.