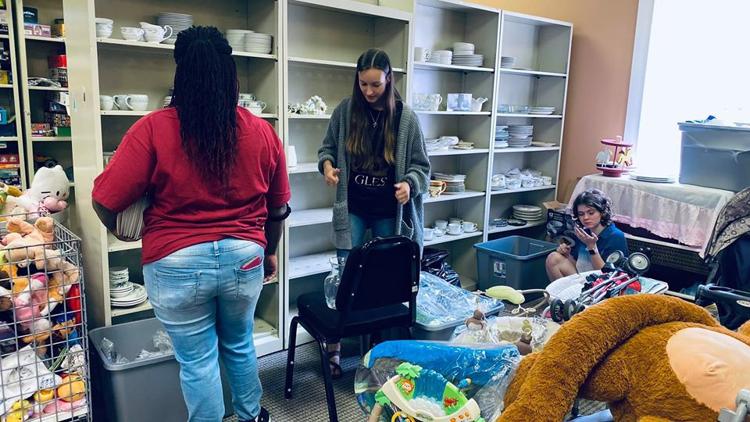 Midlands Thrift, along with thousands of other stores, have had to temporarily close due to the COVID-19 pandemic. However, chief operating officer Mike Bell said he and all other employees are happy to announce the store will hold its grand reopening Saturday.
The business has been closed since March 24 and employees were furloughed. "But during the past three weeks we've been working very hard to bring back our employees and we've started to see the light at the end of the tunnel to prep and reopen," said Bell.
Midlands Thrift, along with Second Wave Coffee and Books, are part of an organization called Arc of the Midlands which exists to support adults with intellectual and developmental disabilities. In fact, Bell said about 25 percent of employees at Midlands Thrift are special needs adults.
"They're very excited [for the reopening]. We've gotten a lot of them coming back in to help get it started, and they've been really receptive to that. They couldn't wait to get back to work," Bell said. "For all of us, this has been a confusing time. So it's been good to get them back as soon as possible."
Due to sanitation purposes, the store will not be accepting donations at this time, but will be expected to resume soon. "As you can imagine with a thrift store, there's a lot going on there, and we want to be sensitive to sanitization methods," said Bell.
Midlands Thrift will open at 9 a.m. Saturday. The store is closed Sundays and Mondays, and operates Tuesday through Friday from 10 a.m. to 4:30 p.m. It is located at 807 S. Lake Dr.
More information can be found on the store's Facebook page.