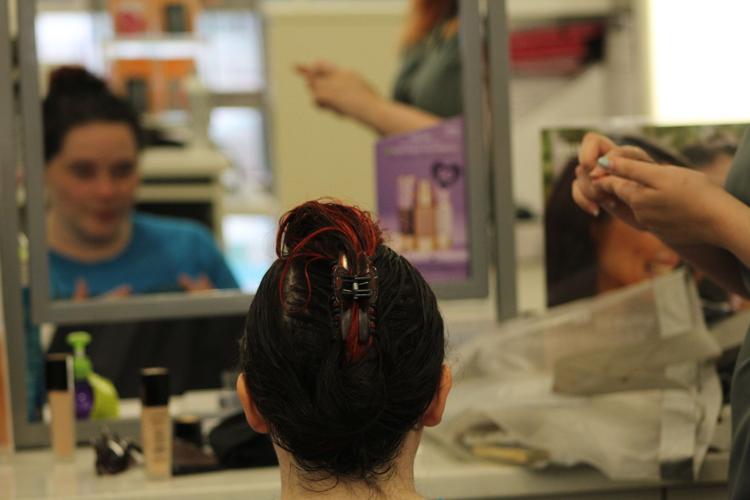 As more and more South Carolina businesses are allowed to reopen, hairstylists are wondering when their turn will come and preparing for the moment it does.
Hairstylists from all over the state joined several state lawmakers last week in presenting a petition signed by more than 46,000 people to Governor Henry McMaster, calling for salons to be allowed to reopen. A similar petition posted online gathered more than 500,000 e-signatures.
Salon owners and employees argue that remaining closed could force them out of business, and say their services present less risk than other industries already allowed to operate.
"We are going to service one client in the salon at a time while wearing a mask and gloves," said Amy Howie, owner of the Papillon Salon in Myrtle Beach and the organizer of the online signature drive. "How is that riskier than a hundred people in Walmart where the majority aren't even wearing masks and gloves?"
The governor has said he wants to see all businesses open as soon as possible, but has not given a specific date for salons. Locally, owners are preparing to offer a safe experience for their customers when they do reopen.
"We are looking forward to reopening soon as per the governor's recommendations," said Rachel Romanelli of Bella Rileys Salon and Spa of Lexington. "We are dedicated to creating a safe and clean environment for our guests and our technicians. During our time closed, Bella Rileys has taken the opportunity to restructure its current brand to offer our guests a more personalized boutique experience."
Bella Rileys will have the following plans ready when reopening.
-To minimize guests' wait time, maintain social distancing, and allow for a complete disinfection of all surfaces between guests, guests will be scheduled with no overlaps.
-Guests will be asked not to bring others to appointments (those under 18 may bring one parent/guardian).
-All magazines, gadgets, and handheld devices will be removed from the waiting rooms to prevent contamination and promote hygiene.
-Front desk scheduling hours have been reduced to 9 a.m. - 5 p.m.
-All guests over 65, or with any compromised respiratory concerns (asthma,COPD, etc.) will be scheduled within the first two hours of business to minimize interaction with other guests.
"We are asking that all guests wash their hands as they enter the salon," Romanelli added. "We are committed to doing our part to help keep our community safe and healthy. We can't wait to see you all soon!"