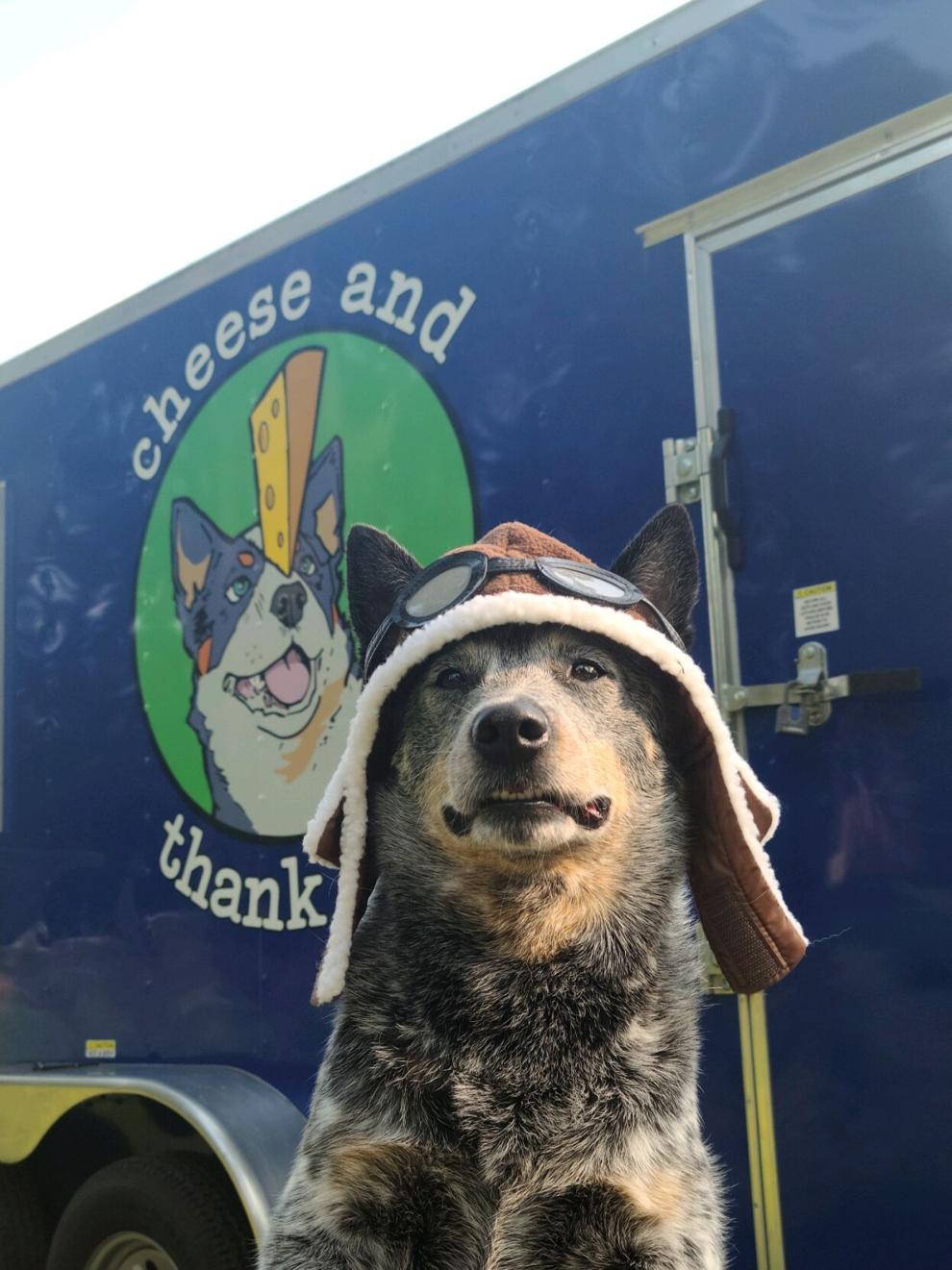 Austin and Callie Benz took one popular, simplistic comfort food and expanded it to develop an entire food truck concept.
Cheese and Thank You officially launched Saturday, and welcomed customers who decided to try sandwiches a bit more daring than your average grilled cheese.
The business offers gourmet grilled cheese sandwiches like the Bulgogi melt, with marinated shaved ribeye, grilled onion, basil, smoked provolone and a three-cheese blend. The "return of the mac" sandwich is made with baked mac and cheese, bacon, arugula, a three-cheese blend and peppercorn ranch. Another original creation is the "crab rangoon," a sandwich with artificial crab meat, cream cheese, garlic tempura flakes and sweet Thai chili sauce accompanied by the house cheese blend.
Austin Benz said their inspiration for the food truck came from his background in cooking and their love for trying new things. The logo, a dog balancing a large slice of cheese on its head, represents their own Blue Heeler, Joanna.
"We're foodies and we're dog lovers, so it worked hand-in-hand," he said.
Although the food truck has only been opened for less than a week, Benz said the customer response has been quite positive. The couple debuted their truck in Irmo at One More Grill & Pub, and Benz said the crowd of friends and customers made for a great turnout.
"It's been great. A lot of people have been willing to come out and give our ideas a shot. They've shown up with an open mind for some of our wilder sandwiches," he said.
Since then, he said they've continued to gain support and have begun booking appearances at neighborhoods across the area. 
"It's been overwhelming, we're just really thankful for everybody - to all of our friends who've been super supportive, our Irmo family, and especially our friends out at Daily Grind in Chapin for lending us their building," he said.  The cafe serves as the food truck's commissary.
Anyone interested in booking the business for an event or neighborhood appearance can reach out via the Cheese and Thank You Facebook page.