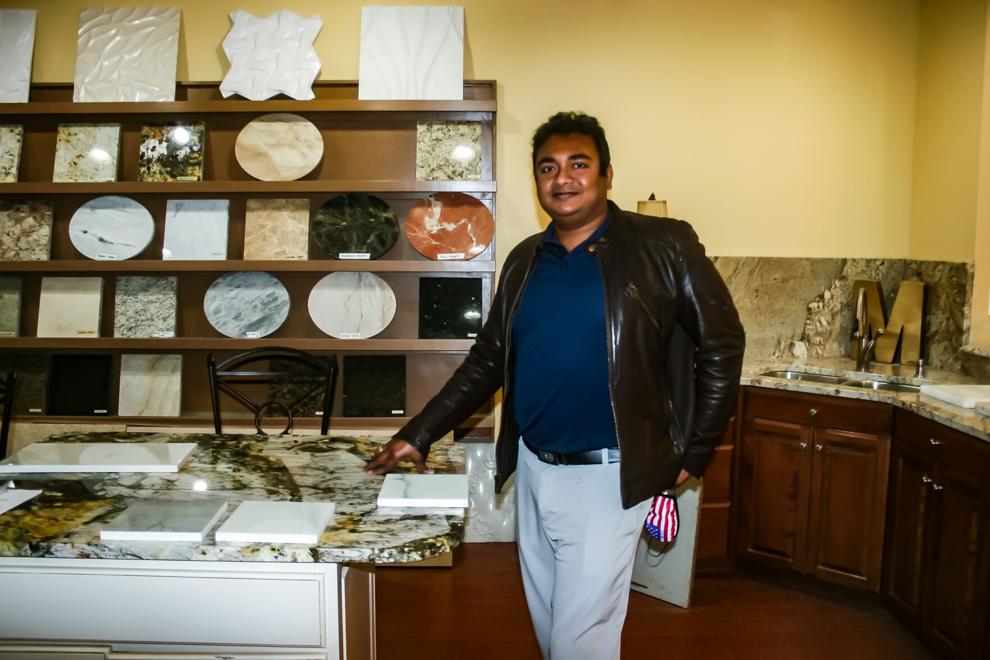 A U.S. Army veteran named Louis Williams, Jr., started a tile business in Columbia in the early 1960s. He had a willingness to work hard, often spending those early days on his knees laying tile himself. He also had a vision for a new product that could change the industry. After a year and a half of research and development, he invented Micalline cultured marble in 1966, and so the journey began.
Now, 55 years later, the company he founded is still going strong in Columbia. Micalline is focused on the same principles of hard work, customer service and innovation that started it all.
In 2007, Micalline also expanded to natural stone fabrication with state of the art equipment to fabricate granite, marble, quartz, quartzite, etc., to meet the growing needs of its customers.
Elvis Eswara became the owner of Micalline in 2019, when Mr. Williams' sons retired after their turn at running the family business. A graduate of the University of South Carolina's top-ranked international business program, Eswara was preparing to get married and looking for an opportunity in Columbia and welcomed the chance to buy the company.
"It was all set up," he said with a smile. "I just had to not mess it up."
Eswara learned about the beginnings of Micalline, and built on the foundation laid by Mr. Williams and his sons.
"When he founded Micalline, natural stone was very expensive and tile had its limitations," Eswara said of Williams. "He was trying to come up with something that mimicked the natural stone and didn't have the issues of tile and grout."
Williams' idea and ingenuity led him to combine resin and marble dust to invent cultured marble, a brand new product made from scratch in Columbia which made Micalline a success. He named the company after the children of two friends, fellow veterans who worked with him to develop the invention before they returned to the service.
We still make the same cultured marble, and we've also branched into other areas," said Eswara.
Eswara dove right into the business, and followed Williams' inventive spirit. An architecture student as an undergrad, he knew about design and his knowledge and drive have produced two more new inventions: Williamstone (named for the founder) and Micalline's newest offering, Kornerstone, launched in 2020.
"Kornerstone mimics the look of natural stone and is resistant to heat damage, stains and scratching," Eswara explained.
With 18 full-time employees, some of whom have been with the company for decades, Micalline is ready and willing to handle any size job, from a single bathroom to an entire apartment complex.
"We always focus on customer satisfaction and quality products," Eswara said. Micalline offers free estimates from its staff experts. "In the end it's your decision, but we give you the options."
According to Eswara, some larger businesses in the industry have no interest in retail customers, preferring to stick only to large contractor jobs, but Micalline is always ready for the individual customer. In fact, the company has seen its retail business increase during the pandemic, as people want to get projects done while at home more often.
"We want to be your first choice. Our customer service is unparalleled," Eswara said. For those not in Columbia, Micalline will ship samples so they can choose, and the company's website lays out all the options in detail.
Eswara hopes to add physical showrooms in Charlotte and Charleston in the future, but home base will remain at 1717 Pineview Rd. in Columbia, just as it was when LBJ was in the White House and gas was $0.32 for a gallon. Micalline is just what Mr. Williams dreamed of: a hometown business providing service and products to match any in the world.