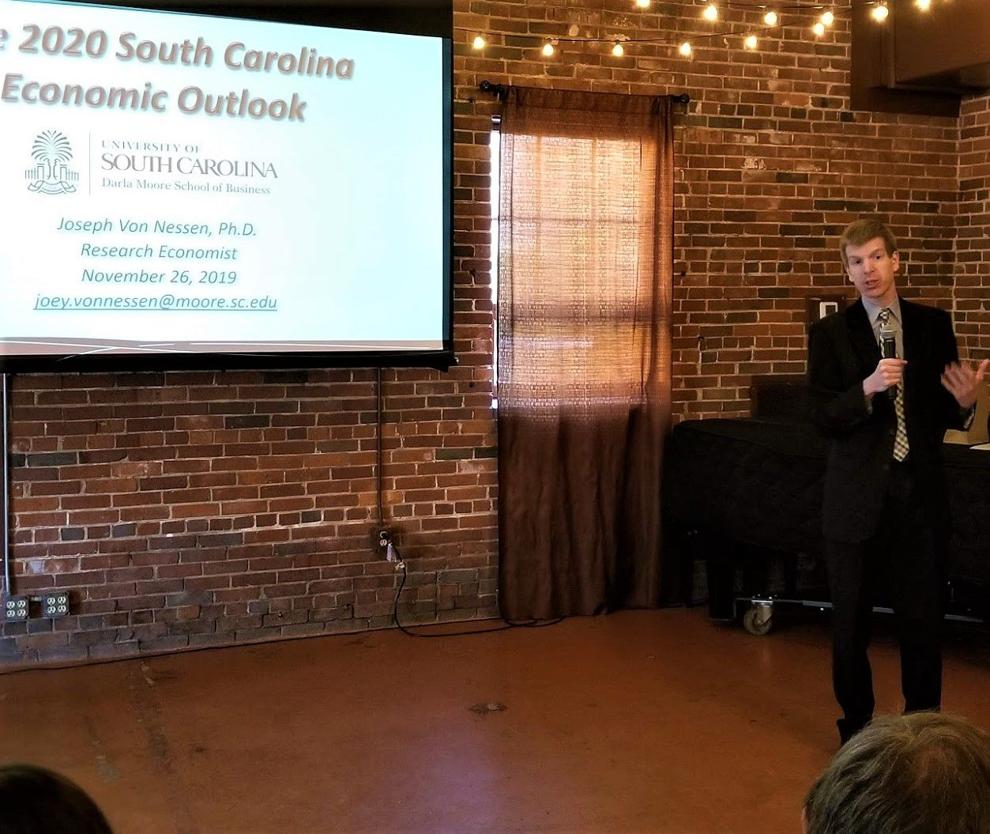 South Carolina's economy is strong because of a 2.6 percent unemployment rate. But the rate of growth in 2020 could be slower than in 2019.
That's the analysis of University of South Carolina research economist Joey Von Nessen. He was the speaker at the Greater Cayce-West Columbia Chamber of Commerce Breakfast at Senate's End, Tuesday.
"We've had a long period of economic expansion," said Von Nessen. "The growth rate has been good, but will that carry into 2020?"
He said factors including the tariffs imposed by the Trump Administration on China and the waning effects of the Trump tax cut stimulus have softened GDP growth, nationally.
Von Nessen also said China and Germany are South Carolina's two largest trade partners and a weakening of the economy in those countries affects the state. China's GDP has dropped from 6.5 percent growth to 6.0 percent. Germany just barely avoided a recession, recently, he said.
Von Nessen is not predicting the next recession, but he said the US is experiencing the longest economic expansion on record. How much longer can it continue?
The good news in South Carolina, according to Von Nesson is the strong labor market and rising wages.
He said the unemployment rate is the "single best metric" to measure the state's economy. He said employment fuels the personal consumption rate and drives activity.
The jobs numbers are robust nationally, too "The U.S. job-opening rate exceeds the employment rate," said Von Nessen. "There are more jobs than people to fill them."
The national unemployment rate is 3.6 percent. "It's the best in 50 years," said Von Nessen. But he said a trade deal between the United States and China would take away some of the anxiety that may be effecting the economy forecasts into 2020.