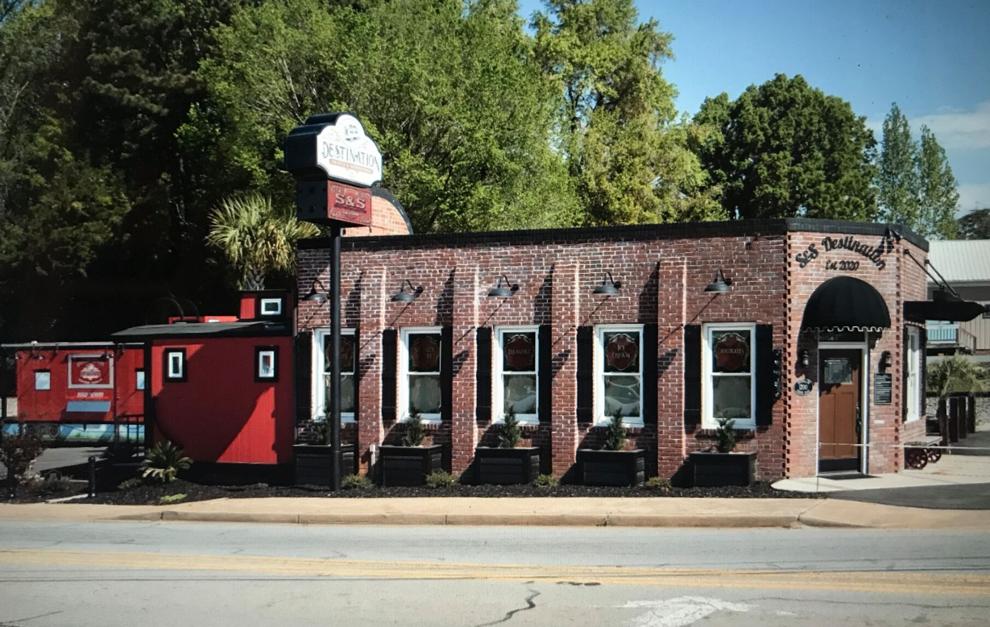 The wait is almost over. Chapin's new one-stop shop for candy, ice cream, coffee, breakfast and lunch will officially be open to the public Sept. 23.
Although there have been many unexpected delays since her original intended opening in May of 2020, owner Jaime Bohnke said she is very excited to welcome guests into her store. However, she admitted the pressure is on.
"The anxiety level is high because I put this pressure on myself to bring something to this community that they'll be proud of," she said. "I really hope they rally around it, because I made the commitment not only personally but to a number of people - I have a great executive chef, front-end manager, assistant manager and all sorts of other people. So I want it to be sustainable for their lives as well."
The amount of items offered at S&S Destination is surprisingly large for its 500 sq.-ft space. Customers will be able to satisfy their sweet tooth with a variety of modern and vintage candy, 12 flavors of ice cream including one called 'Chapin pothole' with veins of fudge, caramel and Reese's peanut butter cups, and cold or hot coffee drink options.
Despite the sweet treats, the entree dishes are arguably the stars of the show. According to Bohnke, each item on the menu will take guests to "flavor town."
Sandwiches will all be served in a waffle, with flavors including lobster, philly cheesesteak, vegetarian, or a Monte Cristo with three different cheeses, jam, and hand-carved roasted ham and turkey. Other items include pimento cheese hush puppies served with a hot chili drizzle and a side of honey butter, pulled pork, signature salads with homemade dressings, full chicken wings with a house rub, and candied bacon known as "pig candy."
"When you come to our store, you're going to get a good value and gourmet out the wazoo," Bohnke said. "Menu items have been gathered from all my travels, so I just partnered with my chef and we brought it to life."
The building can accommodate 12 guests dining inside, with 10 outdoor picnic tables for additional seating. S&S Destination is located at 1200 Chapin Rd. Extended parking is available on the corner of Lexington and Columbia avenues, which Bohnke said is just 122 steps from the door.
Hours of operation will be from 7 a.m. to 5 p.m. Mondays through Sundays, and closed Tuesdays. Additional updates will be available every day through the store's Facebook page.