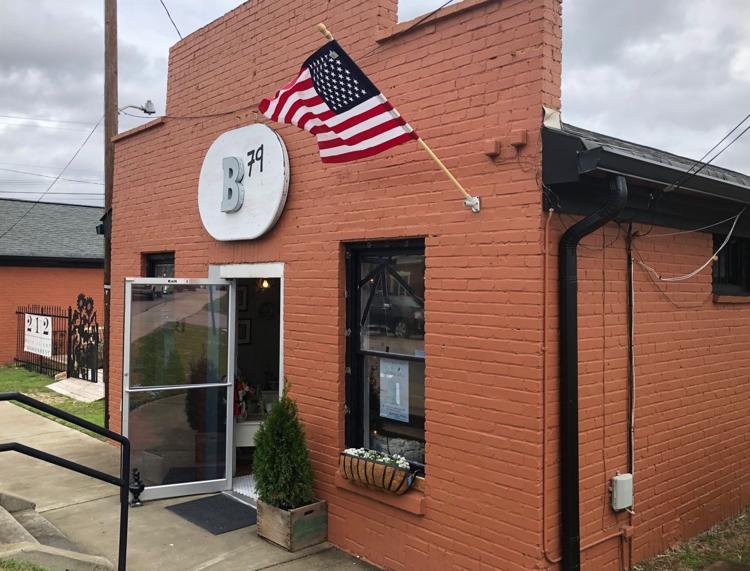 Blythewood area shoppers looking for unique furniture, handcrafted jewelry or even a scented candle and card for a quick hostess gift now need to go no farther than their own downtown. B79 Homes Goods & Furnishings has opened at 208 Main Street, near the intersection with Langford Road.
The new shop is owned by Blythewood native Shelby Stewart and military veteran Amber Celestaine, who retired to Blythewood. Both are experienced furniture marketers, with booths at multi-vendor marketplace Ivy House in Elgin. Choosing Blythewood was natural for their first venture on their own, according to Stewart.
"If we were going to do something like this, we wanted it to be in our community," Stewart said. "There was no place in Blythewood to buy a nice candle and card, and we wanted to offer something different."
The business name also is a nod to Stewart's Blythewood roots. "The B is for Blythewood, and the town was founded in 1879. And this building turns 100 years old this year," she said.
B79 offers new, antique and vintage furniture as well as home décor items. In addition to the owners' specialty — one-of-a-kind painted furniture — the shop sells wares of small local businesses and vendors, such as handcrafted jewelry, signs and soaps. The store also sells two lines of paint and will be hosting furniture painting workshops, Stewart said.
B79 is open 10 a.m.–6 p.m. Mondays through Saturdays and 1–5 p.m. Sundays.