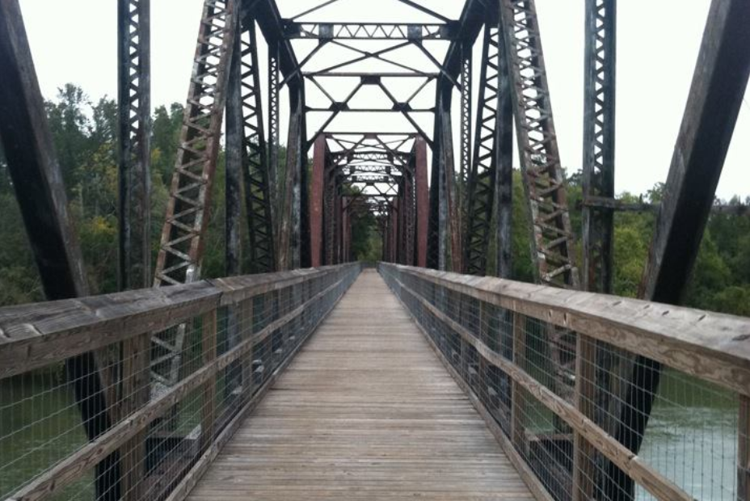 Bottles Beverage Superstore, the Columbia and Mt. Pleasant-based business, donated a $15,396.34 check to a worthy cause Wednesday.
Each year, the company chooses one non-profit in the community to donate the proceeds generated from their annual rare whiskey auction. This year's recipient was Palmetto Conservation, which oversees the Palmetto Trail.
The trail winds from the mountains to the sea through 14 counties across the state. It begins in Walhalla in the Blue Ridge Mountains, and continues to Awendaw on the Intercoastal Waterway. The Palmetto Trail runs through the Midlands in Newberry, Fairfield and Richland counties. It is known for inspiring active, healthy living while showcasing the state's diverse natural beauty, history, and cultural heritage.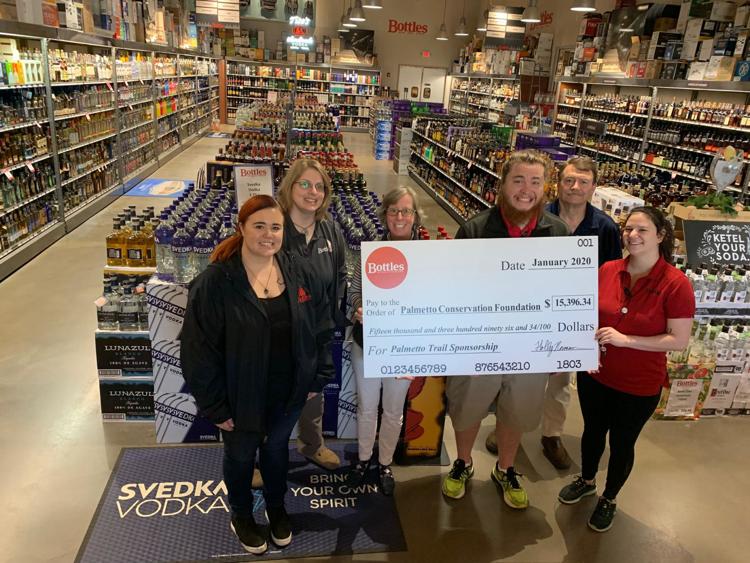 "We try to choose local non-profits not only because we are a local business but also because they are the ones that can make the most of the money. We chose Palmetto Conservation to promote people getting outside more, respecting nature and having fun. We love The Palmetto Trail," said Holly Norman, Business Manager of the Columbia Bottles.
The funding will be applied towards way-finding signage along all the Palmetto Trail's LowCountry passages, spanning from Wateree to Awendaw. The updated signate will promote ease of use of the trail, with the intent of encouraging people to get outside and see South Carolina.