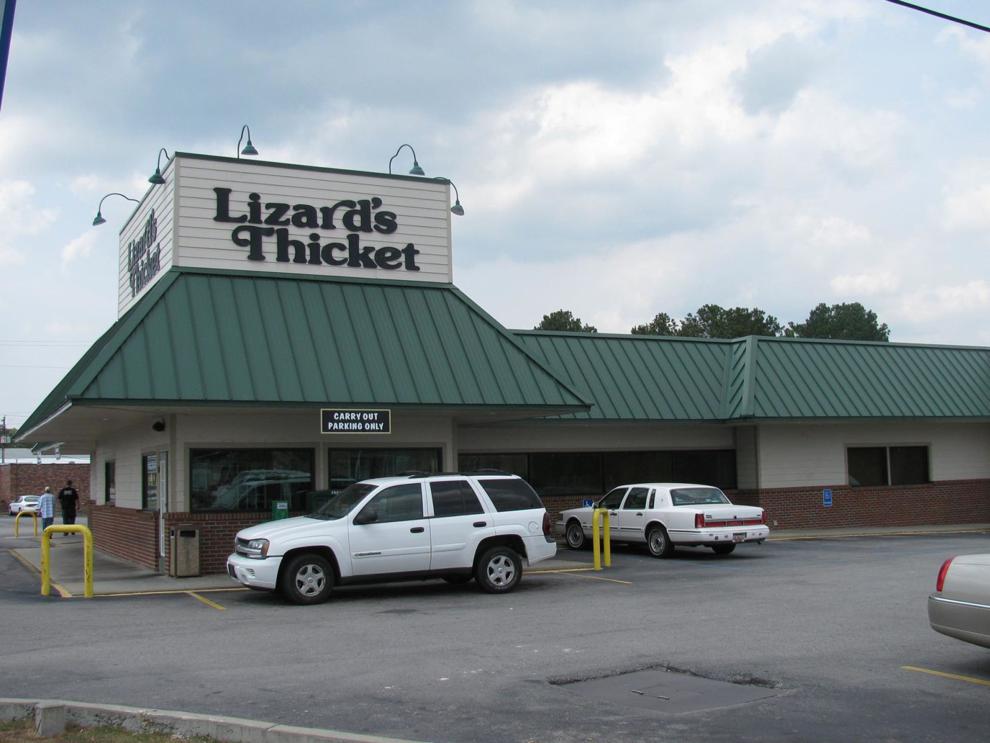 It was announced Thursday that Lizard's Thicket, owned and operated by the Williams family, will temporarily close two of its Columbia-area locations.
The restaurants located at 2240 Airport Blvd., and 402 Beltline Blvd. will be closed beginning Sunday, and will remain closed during the summer, according to Lizard's Thicket representatives. Employees from the two locations are needed to support operations at the other 12 restaurants, due to lack of applicants willing to fill the full-time and part-time positions.
Lizard's Thicket is known for its variety of Southern food, including meat-and-three plates with items like fried chicken, country fried steak, mac-and-cheese, squash casserole, and green beans.
"We are so grateful for our loyal customers who have stuck with us throughout this pandemic, and are excited to see our patrons in the dining rooms again. The COVID-19 virus has caused strain on all aspects of our operations - from food supply to staffing - but we are committed to operating our business as safely and efficiently as possible," Lizard's Thicket Chairman Bobby Williams said. "Our commitment to our customers always comes first, and this difficult decision has been made with all of our stakeholders in mind. Temporarily closing two locations will allow us to have enough staff to provide our other locations with the excellent service our customers expect."
The Williams family will announce a reopening date for the two closing stores in August. In the mean time, customers are encouraged to visit any of the 12 other locations across the Midlands, which are open seven days a week from 6 a.m. to 9 p.m. A full list of locations can be found at lizardsthicket.com/locations.
Lizard's Thicket is actively hiring for all positions. Interested candidates can visit lizardsthicket.com/jobs to learn more about available positions at each location. Candidates are encouraged to fill out an application through the website. More information can be found at lizardsthicket.com.