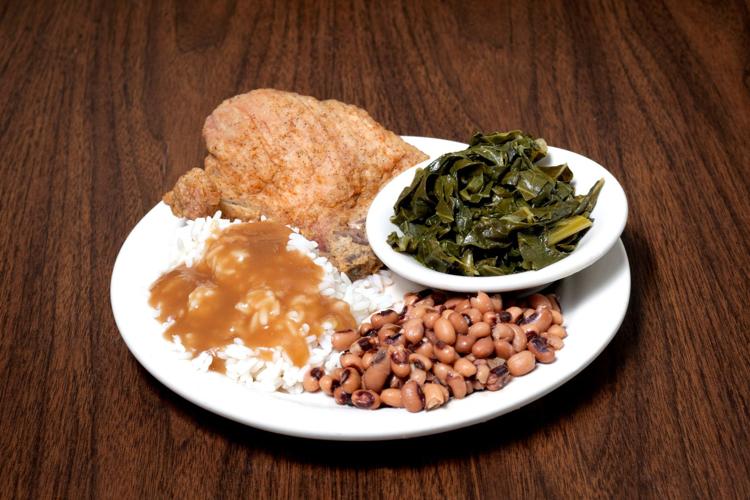 Lizard's Thicket employees are preparing to serve thousands of customers on New Year's Day. According to Community Relations Manager Sara Krisnow, it's the local restaurant chain's busiest day of the year.
Even though COVID-19 precautions have diminished many restaurant's activity, Krisnow said the Thicket is "ready to go like normal."
"We're prepared for more to-go containers this year because our business is staying pretty consistent with to-gos, drive-through, and curbside pickup," she said. "We're excited for it. This is one day we look forward to every year."
The traditional Southern meal on New Year's Day includes pork chops, black-eyed peas and collard greens. Lizard's Thicket staff members are well-prepared and stocked with more than 7,000 pork chops and 11,000 orders of both black-eyed peas and collards, locally sourced from WPRawl Farm. Although the traditional New Year's meal is the most popular meat-and-three dish to order, the restaurant's full menu will also be available.
Normally, the 14 Lizard's Thicket restaurants go on a wait around 11 a.m. New Year's Day, according to Krisnow. She thinks the wait may come later than that this year, but all locations will be ready to serve guests when they arrive.
"Our dining rooms are at 50% capacity and so we're definitely social distancing. But we're fully staffed and however we need to be prepared, we're ready for anything right now," she said.
Lizard's Thicket will open at 6 a.m. New Year's Day. In addition to dine-in meals, pints or quarts of food can be picked up to take home. Orders can also be placed on the New Lizard's Thicket app.
"We're all gearing up ready to go, getting ready to start the new year off on the right foot," said Krisnow.