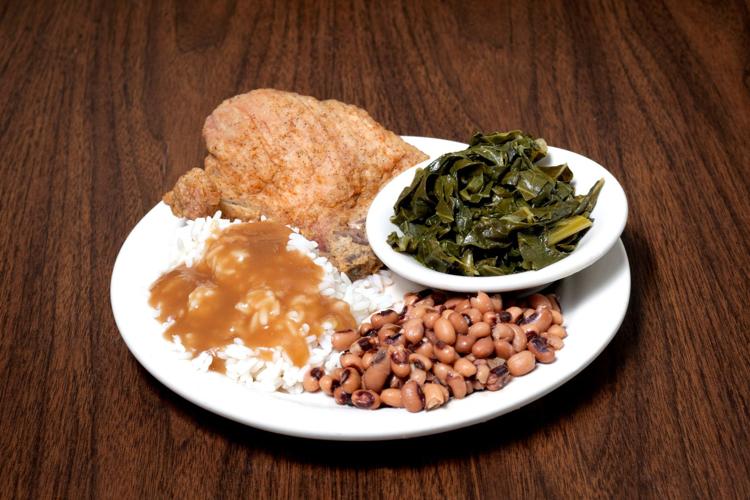 Lizard's Thicket employees are bracing themselves for their busiest day of the year.
The popular southern restaurant will be open New Year's Day, serving thousands of people a traditional meal eaten by many at the start of every new year. Most southerners count on their annual New Year's meal of pork chops, collard greens and black-eyed peas - said to bring good luck and wealth for the year ahead.
According to Community Relations Manager Sara Krisnow, last year all 15 Lizard's Thicket locations ordered more than 7,000 pork chops and 11,715 servings of black-eyed peas. The restaurants sold 12,250 servings of fresh collard greens, all from local WPRawl Farm.
New Year's Day has been the busiest day of the calendar year for several years running, and the staff expects to see similar crowds in the restaurants Wednesday.
All Lizard's Thickets will be open New Year's Day at 6 a.m. for breakfast, and begin serving lunch at 11 a.m. A plate consisting of a meat with three vegetable sides is available for $9.19.
More information about the restaurants and a list of locations can be found at LizardsThicket.com.