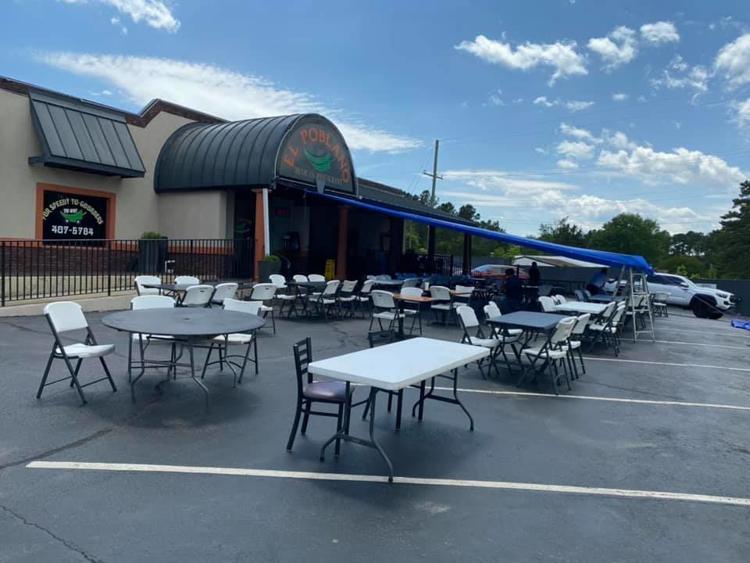 Governor Henry McMaster announced last week that restaurants are allowed to resume outdoor seating, which began Monday. The timing was just right for residents hoping to eat somewhere other than home while celebrating Cinco de Mayo. Those looking for a place to grab a taco and margarita in the Midlands have quite a few options for the Mexican holiday.
Below is a list of restaurants where outdoor seating availability has been confirmed by a store representative, or through a Facebook post. Some restaurants have a more limited amount of seating than others.
Ballentine/Chapin:
El Poblano - 2371 Dutch Fork Rd.
La Fogata - 105 Amicks Ferry Rd.
San Jose - 10618 Broad River Rd.
Columbia:
Cantina 76 - 2901 Devine St.
Casa Linda - 2009 N. Beltline Blvd.
Eric's San Jose - 4478 Rosewood Dr.
Hola Mexico - 9001 Two Notch Rd.
Moe's - 625 Main St.
Monterrey - 931 Senate St.
Publico - 2013 Greene St.
Real Mexico - 2421 Bush River Rd.
Harbison/Irmo:
Chapala - 7001 St. Andrews Rd.
La Fogata - 11210 Broad River Rd.
Moe's - 945-H Lake Murray Blvd.
Lexington:
El Jimador - 5343 Sunset Blvd.
El Paso - 1937 Augusta Hwy.
Nooch & Lalo - 109 Old Chapin Rd. Suite K
El Paso - 1937 Augusta Hwy.
West Columbia:
Casa Oaxaca - 2410 Augusta Rd.
La Fiesta - 1220 Charleston Hwy
La Fogata - 2805 Sunset Blvd.
San Jose - 121 Dreher Rd.
Taqueria El Jarocho - 2322 Augusta Rd.