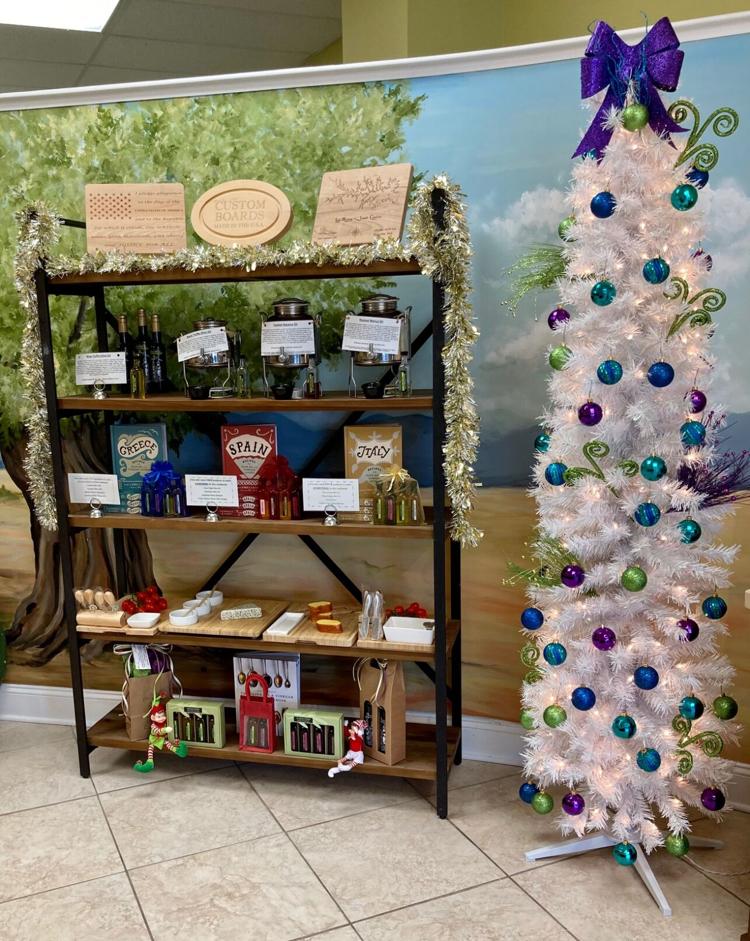 Business owners across the Town of Lexington were putting the final touches on their decorations Wednesday, preparing to welcome crowds Thursday during the seventh annual Lexington Holiday Open House.
The shopping event will be held Thursday through Sunday to ring in the holiday season, presented by the Lexington Chamber & Visitor's Center and Midlands Media Group. Stores will offer daily specials, refreshments and door prizes for shoppers. Guests can pick up a Holiday Open House passport from any of the participating businesses as a handy guide to each participating store, and their available offers. Upon each store visit, guests can enter a raffle for the chance to win a gift basket valued at more than $700.
Kaye Gerrald, owner of the Classy Cruet, said she will be announcing the store's specials each day on the company's Facebook page. "We are all decorated and the elves of The Classy Cruet are ready to help you with your holiday shopping, with our daily specials," she said. The Classy Cruet offers about 70 varieties of premium olive oils and balsamic vinegars, along with spices and seasonings. Gerrald said there will also be special merchandise offered that is not typically available rear-round, including gift sets for Christmas.
The Johnson family, owners of Wood + Fabric, were in-store Wednesday finishing some last minute preparations. Elizabeth Johnson said they are looking forward to welcoming guests to their store during the event. "We're super excited to show all of our holiday items," she said. The store specializes in furniture, lighting and accessories, running a special of 15% off accent chairs and floral stems throughout the month.
Brian Stowers and his wife Tiffany, who co-own James & Eloise Fine Children's Boutique, will have a special couple on-site over the weekend who are in high demand during the holiday season. "We'll have Santa and Mrs. Claus here Saturday and Sunday from 1 to 4 p.m.," Stowers said. "It's designed as a thank you back to our community for supporting us throughout the entire year. We're just trying to bring a little bit of normalcy to an abnormal world." The children's boutique will allow families to take their own pictures with Santa, with COVID precautions in place.
In addition to the 15 participating stores and restaurants, 30 local vendors will be at the Icehouse Ampitheater Saturday from 11 a.m. to 4 p.m. for "vendor day." The craftsmen and home-based businesses will offer artisan items including holiday-themed gifts, and more.
More details are available HERE and on the Lexington Holiday Open House Facebook page.
Participating businesses include:
Blush Boutique and Home
James and Eloise Fine Children's Boutique
Lexington Jewelers
Wingard's Market
Old Mill Brew Pub
The Classy Cruet Olive Oils & Vinegars
The Nifty Gifty
O'Hara's Public House
The Auburn Mermaid Boutique
Farmhouse Market and Antiques
Four Oaks Farm Country Store
Marty Rae's of Lexington
Wood & Fabric Furniture, Decor & More
LexingTan
Enhance Image Rejuvenate Spa
Icehouse Amphitheater -- Vendor Day, Saturday