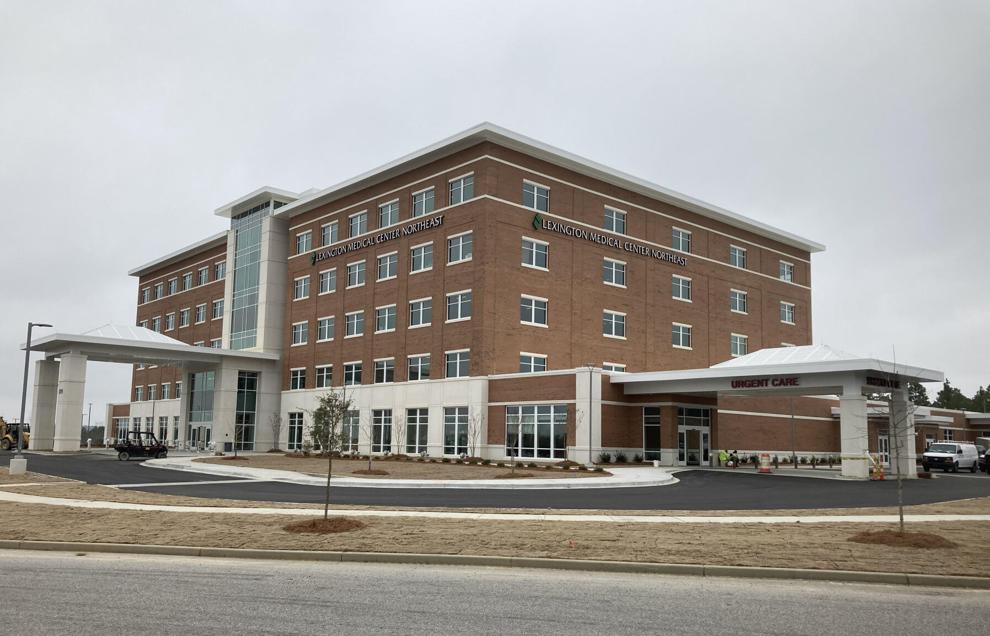 Northeast Richland residents will soon have a new option for health care. Lexington Medical Center Northeast will begin a phased opening in mid-March, according to Jennifer Wilson, public relations manager for the hospital system.
The first phase will include urgent care; imaging including MRIs, CT scans and X- rays; and physical therapy. Additional practices and services will be added throughout the summer, Wilson said.
The new 225,000-sq.-ft. medical facility at the intersection of Clemson and Longtown roads has been under construction since breaking ground in mid-June 2019 and was originally expected to open last fall. In addition to the services beginning in March, plans for the facility call for outpatient surgery in three operating rooms, occupational therapy, a walking trail and classroom space. Four floors of the new space will house medical specialists, offering a wide variety of health care options. The facility could create more than 500 jobs as Lexington Medical Center adds new physician practices are added in the future.
A ribbon-cutting to officially open the new building is tentatively scheduled for March 16.