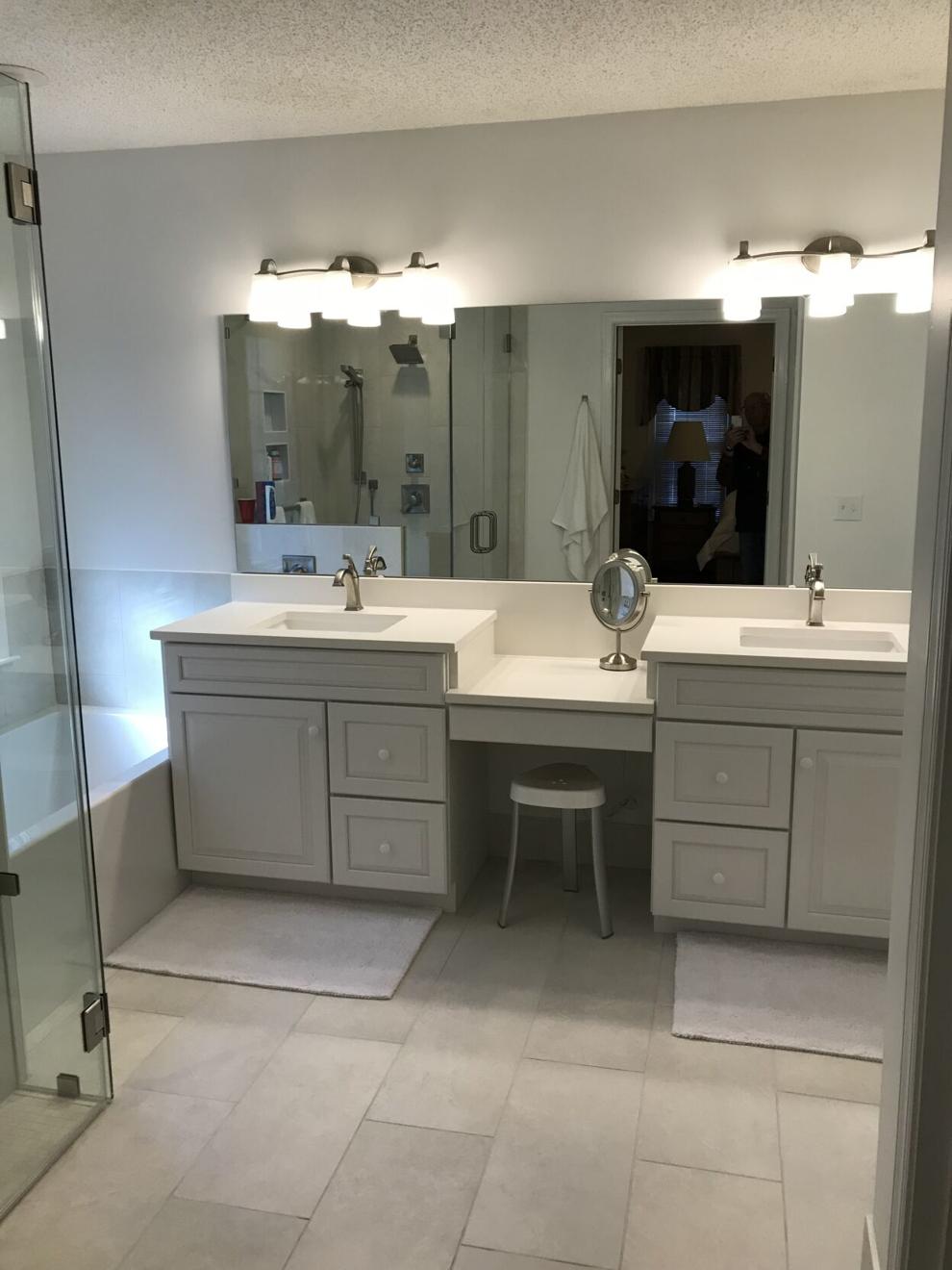 Joan Marco wasn't enthusiastic about adding handrails in the bathrooms when she and her husband, Gary, began remodeling their Lake Murray home 10 years ago. The retired couple was then only in their early 70s and enthusiastic dancers.
But just a few years later, Joan unexpectedly needed knee replacement surgery, and those handrails made all the difference in being able to recuperate comfortably at home. She's fully recovered now, but said she's still "ever so grateful" for the handrails, plus a curved cement incline that allows her to bypass a set of steps outside the home.
The enhancements were added by Lexington builder Tim Kehoe, who turned a career in commercial construction into a remodeling business in 2010 after relocating from California to be near his wife's family. After achieving certification as an aging in place specialist, Kehoe built a niche in the market remodeling homes for senior citizens, people with disabilities or those recovering from illnesses or injuries so they can stay in their homes.
"It's a growing business and a growing concern," he said.
In addition to handrails and inclines, common upgrades include widening doors to accommodate wheelchairs and walkers, removing unused garden tubs in favor of more accessible showers, and installing sturdy-but-decorative grab bars in place of flimsier towel racks and handheld sprayer mounts.
"Most accidents in a home happen in the shower," Kehoe explains. "It you slip and grab the shower spray mount or towel bar, it needs to be able to support your weight."
He also evaluates homes for realtors to help their clients see if a home will meet their needs or what can be modified to make it more livable — for themselves as well as visiting family and friends.
"Your home needs to be 'visitable,' and there are four parts to that," Kehoe said. "First, can you get in the home? You might need an alternative to stairs. Second, are the bathrooms accessible for someone in a wheelchair or walker? The doors need to be at least 32 inches wide, ideally 36 inches. Third, are bedrooms on an accessible floor, so guests can stay overnight? And fourth, is the kitchen accessible and usable? You might have guests stay several days and they'll want to be able to help themselves."
All of Kehoe's business is remodeling, but he's also a proponent of what the industry calls universal living standards that encourage builders to consider these needs from the foundation up.
"Anyone who builds to universal living standards can stay in place longer," he said. "And if they sell the home, it'll sell quicker for more money."