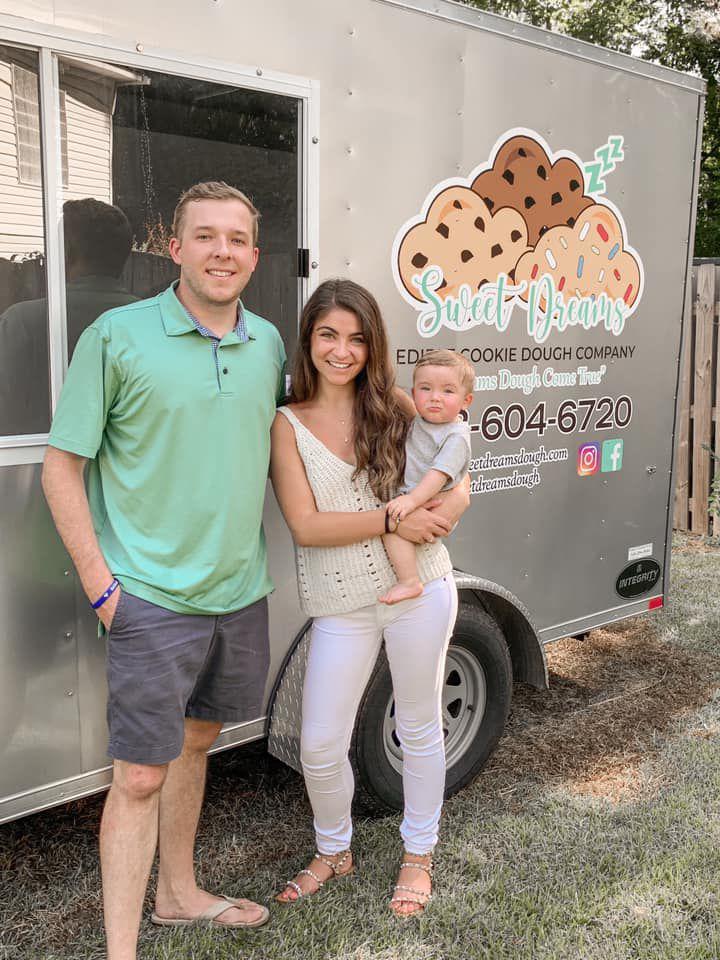 The concept of edible cookie dough might have been a far-fetched idea for cookie-lovers everywhere for many years. Large-scale bakeries in major cities across the U.S. have created cookie dough cafés which offer a raw egg-free version for customers to indulge without hesitation.
During the COVID-19 pandemic, one Lexington couple decided it was time to bring the concept to the Midlands. Julianna Livatino and Collen Wallace launched Sweet Dreams Edible Cookie Dough Company earlier this month.
Livatino and Wallace saw an opportunity after noticing how mobile businesses gained popularity during the closures of brick-and-mortar companies, caused by COVID restrictions. "We had a bunch of food trucks come to our neighborhood due to pandemic," Wallace said. "We realized that is was a pretty decent business model at this time."
Wallace said a friend of his told him about edible cookie dough about a year ago, however it was never a consideration of his to create a business of it. Once he and Livatino saw the boom in food truck demand, they created a vision and brought it to life in under two months.
"The dough is 100 percent safe to eat and the cool thing about it is that there is no raw egg or flour in it," Wallace said. He and Livatino explained the key to making cookie dough that is safe enough to eat raw is not adding eggs and using heat-treated flour. It eliminates the risk of salmonella and E-coli.
Within 48 hours of opening, the mobile business was fully booked for the months of July and August. Sweet Dreams caters to neighborhoods, private events, and has already scheduled two weddings.
Livatino and Wallace said they have future plans of expanding to Columbia's Soda City Market once they have the adequate equipment, staff to continue their regular mobile services and have a market setup. The truck is currently operated solely by Livatino and Wallace.
Livatino added that after six months of operating their mobile services, they will consider opening a brick-and-mortar location in either Lexington or Columbia.
Sweet Dreams offers eight cookie dough flavors including chocolate chip, cookie monster, snickerdoodle, red velvet and more.
Those interested in booking Sweet Dreams Edible Cookie Dough Company for a neighborhood or event can visit sweetdreamsdough.com or visit the company Facebook page.