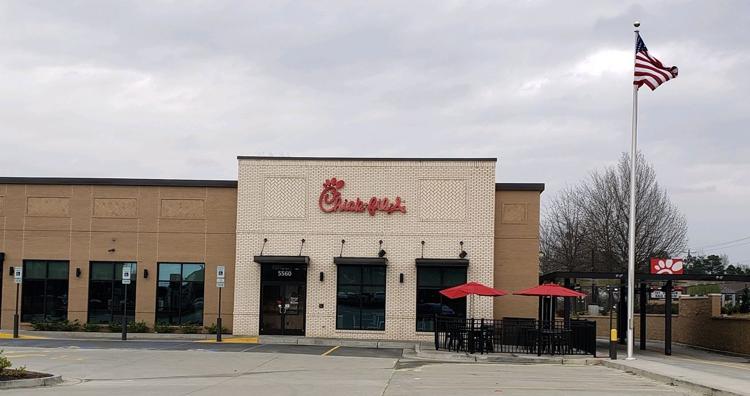 Representatives from the Lexington Chick-fil-A at 5560 Sunset Boulevard (in front of Walmart) notified patrons via Facebook Sunday they will be eliminating the dine-in option at their store. The decision was made in response to COVID-19 concerns.
The store's doors will still be open to obtain carry-out orders, but the dining area will be closed until further notice, according to the announcement. 
"This is another precautionary measure that we are taking, as we value the safety and well-being of all of our guests and team members. We may make additional changes to our location as deemed necessary, and ask that you 'like' and 'follow' our Facebook page to stay updated," the notice reads.
Chick-fil-A staff will also continue serving customers through DoorDash and the Chick-fil-A mobile app - which are encouraged to be utilized for touch-less ordering and payment. 
"As always, it is our pleasure to serve you! Thank you for your understanding during this time," representatives wrote.