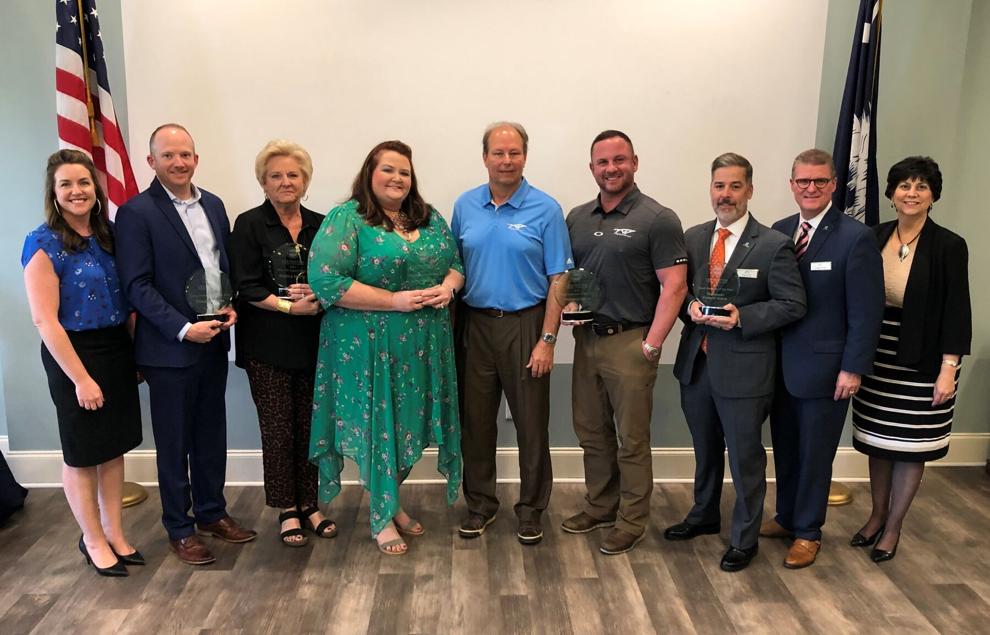 The Lexington Chamber and Visitors Center honored Midlands businesses and professionals at its virtual chamber awards ceremony Wednesday.
"The Chamber is proud to honor outstanding businesses and individuals who have made contributions to our community," said Angelle LaBorde, chamber president & CEO. "We believe a part of our mission is to provide awareness and recognition to those who excel in their professions."
Thompson Funeral Home received the Small Business of the Year Award. The funeral home has been in business since 1928 and has continued to safely serve families even throughout COVID-19.
Tidewater Boats was named the Large Business of the Year. Founded in 2006, Tidewater Boats invested $8.3 million and created 100 new jobs with its Lexington County expansion.
Oneal Staples, vice president and commercial banker at Ameris Bank, received the Young Professional of the Year Award. Staples is a graduate of the Leadership Lexington County class of 2019. He has helped raise more than $14,000 for Mission Lexington and provided Thanksgiving meals for nearly 250 community members in need through the Scooter Scott Project.
Amy Devore Walden, human resources recruiter for The Babcock Center, was recognized for her volunteerism and advocacy for the chamber with the Ambassador of the Year Award.
Nancy Hutto was honored with the Mike Till Impact Award. The chamber presents this award to an individual who best exemplifies the characteristics of Mike Till which include: friendliness, perseverance and dedication to the Lexington community. Hutto served as chamber board chair from 2013 to 2015 and is an active volunteer with Mission Lexington.
The Lexington Chamber and Visitors Center has helped create a community that grows business for more than 60 years. Through services, advocacy and education for its 750 shareholders, the chamber strives to promote business prosperity and a thriving community.
Additional information is available online.