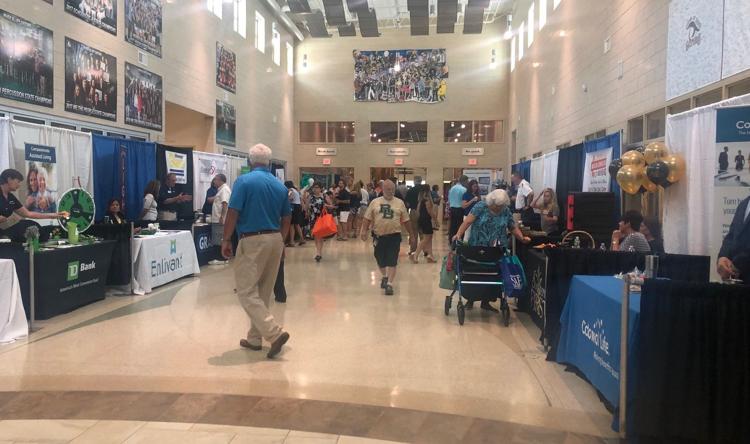 The Lexington Chamber & Visitors Center will be holding its yearly business Lexpo Thursday. Lexpo is a one-day event that hosts businesses located throughout the Midlands to help local entrepreneurs and community members connect with the business community.
"The businesses themselves have a variety of things they are doing, anything from promotional products to even services that cater to residents and individuals within the area," said Connor Watkins, multimedia strategist for the Lexington Chamber. "They connect with each other on a businesses-to-business level, whether they can help each other with their services or if they can help the individuals who come in."
Watkins also said small businesses in the area have the opportunity to interact with larger corporations in the community to help put a face to the name, creating more personalized relationships among the community. "Behind every corporation of a large size, is an individual who has a connection to Lexington or the area," he said.
More than 70 businesses from Lexington, West Columbia, Columbia and surrounding areas will have tables set up at Thursday's event to mingle and connect with community members.
Lexpo will take place at River Bluff High School in Lexington from 11 a.m. until 2 p.m. Lexington Medical Center will be taking temperatures of all those who attend the event and offer free masks. Nephron Pharmaceuticals will provide hand sanitizer to all guests at the event.
Businesses interested in taking part in Lexpo should visit lexingtonsc.org or call (803) 359-6113.