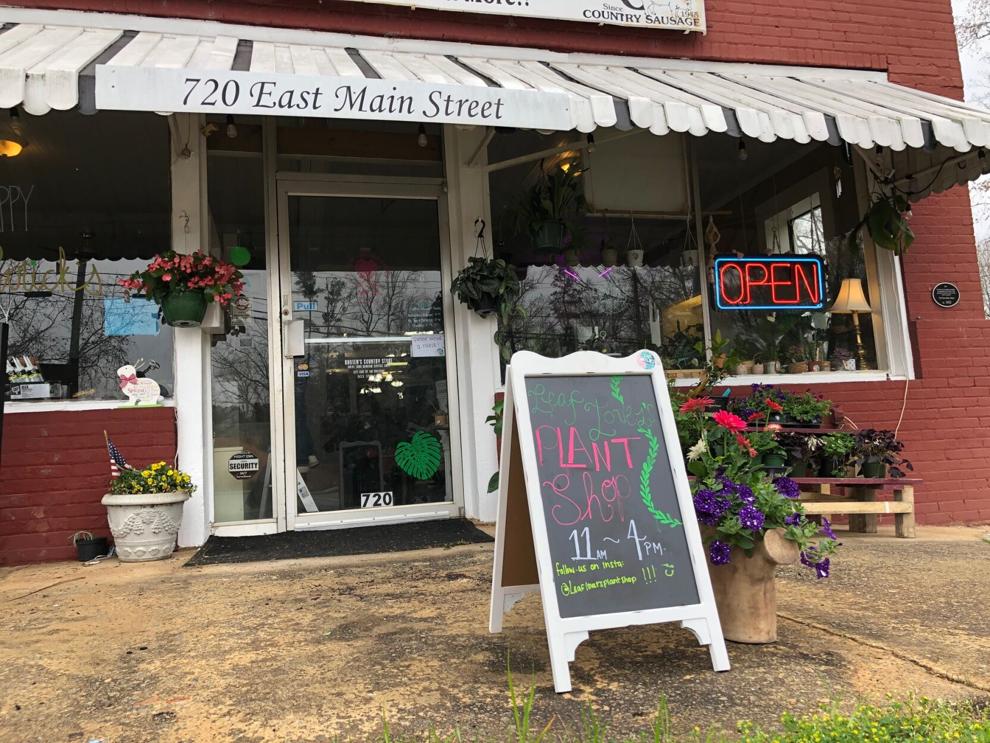 Leaf Lover's Plant Shop, a new home and garden store, officially opened its own location this month in Lexington.
The shop carries a variety of plants and household items including succulents, rare plants, annuals, strawberries and aroid plants. Pots, soils, wind chimes, glasswork and artwork are also available.
Founder and owner Elizabeth Williams, a Lexington native herself, said she used the shop as a way to cope with her postpartum depression. Williams has always had a love of succulents and spent the past five years cultivating her dream plant business.
She began by visiting different flea markets around the Lexington and Charleston areas to grow her brand and explore the possibility of opening a business.
"I've always joked about watching succulents grow and my husband suggested that as a new mom, I need a new hobby," she said. "I've always had plants and I like the color, the science and how they change. Every new leaf makes me so happy and proud."
Williams' goal for the shop is to make it feel like a home. There is a coffee machine, a television and several botany books for customers to browse through to decide which plants they would like to purchase.
The shop has been doing well since its grand opening and Williams said she is excited for what the future holds. Business is doing even better than expected, according to Williams, and she credits the success to not taking "no" for an answer.
"Even with the stresses of opening a new business, it's scary but you just have to take it a day at a time and stay true to your vision. I've wanted to quit, and then you get that one person who tells you they've been dying to come into the store. To make one person's day is so special," she said.
Leaf Lover's Plant Shop is located at 720 E. Main St. Hours of operation are from 11a.m. to 4p.m., Wednesday through Sunday.
Additional information can be found on the shop's Facebook page.