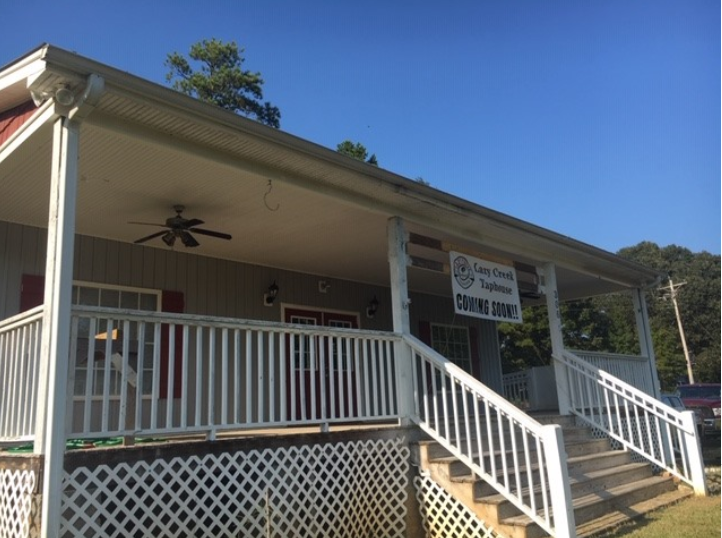 It's almost time for a new happy hour destination in Chapin.
Dillon Greenway, along with business partner Connor Pickett, will be introducing Lazy Creek Taphouse to the community in just a few weeks. According to Greenway, the space will offer 12 different craft beers, two types of wine, and champagne all on tap. Although there will not be food made in-store, Greenway said they plan to have at least one food truck on-site each day.
The building, located at 306 St. Peter's Church Road, was formerly Freedom Farm Hay & Seed. Greenway said they are excited about transforming the property into a fun place for locals to hang out. "It's a great property. We have the entire yard fenced in. People can bring their dogs, we'll have corn hole, and that's also where bands will play," he said. "On the front porch, we'll have some TVs and tables."
Greenway said he's excited to begin his new business venture, after working in sales since graduating college. "I'm ready to start my own thing. I'm tired of working for big companies, and we just had a baby in April, I was getting tired of traveling," he added. "I just had the idea and started talking to investors. Connor was also like, 'I'll quit my job and go in on this.' Craft beer is still killing it, and there's a need for it in the Chapin area."
There are lots of plans in store for Lazy Creek. Greenway is working on happy hour specials, paint-and-pour nights, teacher appreciation nights, and other community-related events. "We might try to even do bottomless mimosas Saturdays and Sundays, I'm talking to a few brunch trucks," he said. "Everybody's really excited."
Lazy Creek Tap Room is expected to open by the end of October. Hours will likely be from noon to 9 p.m. weekdays, 10 p.m. Saturdays, and 6 p.m. Sundays. More information and updates can be found on the Lazy Creek Taphouse Facebook page.